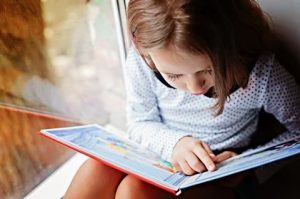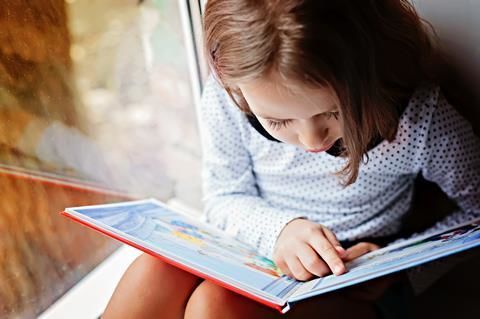 We all know the drill – we want kids to read so that reading gets easier so it's more fun to read, but it's too hard to read now, so they don't read, there's no practice, and reading comes to a standstill.
So how can we get them to read?
HELP THEM FIND THE RIGHT BOOK AT THE RIGHT LEVEL
In order for students to enjoy reading, a book should be at the right level for their interest, but also right level for their current reading level.
FINDING THE LEXILE LEVEL THEN SELECT THE 'JUST RIGHT' BOOKS IN YOUR PUBLIC LIBRARY
It's estimated that almost 1/2 of public school children have been assigned a Lexile Level based on their most recent reading achievement test. It's possible that your student's teacher may know your student's lexile number or if you were given a copy of test results, you could find the number there.
If you have a book that you know your child enjoys reading, you can use it to find a lexile number that may be just right for your student.
Use the FIND A BOOK LEXILE page HERE.
If you you're a teacher of older students and don't have access to your student's lexile numbers, you can make an assignment where the students figure out their lexile range and then find books that are right at their level. A lexile to approximate grade chart can also be found HERE.
As an example, if you put "Dav Pilkey" into the Find a Book Lexile page, here are just a few books that come through the search.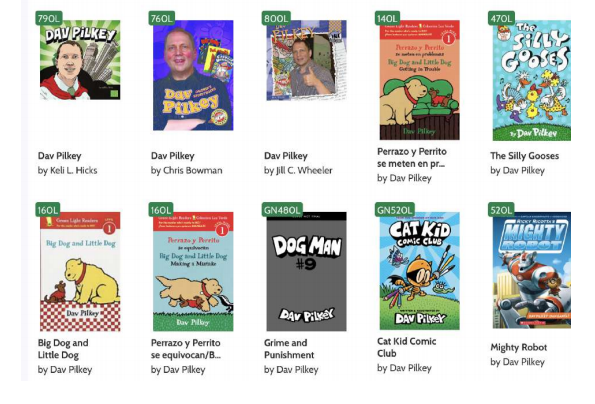 You can see that his simplest book Little Dog and Big Dog is 160L, whereas the Mighty Robot Book is 520L.
Once you know the Lexile range, then log into your online public library. Below is what my library search box looks like.

Below is what my "Advanced" tab in the public library search looks like. The arrows below can show where you can insert a lexile level (for example, 450-550 if your student likes Dav's Mighty Robot book) as well as if you'd like an ebook or graphic novel.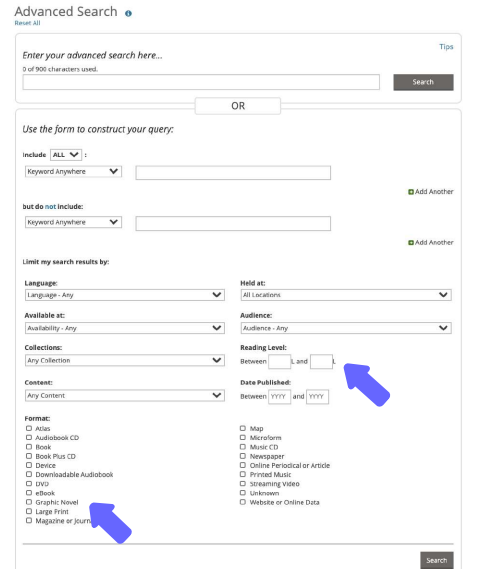 If you don't have a library card, chances are the process is still quite easy and can be done online. Also if there is a long wait list for a particular book, it's also pretty easy to get a library card (again online) from a neighboring library that may have the book available.
Our son is converting his 20,000 Leagues book into a graphic novel, and he's been able to use the public library graphic novel collection to study different book layouts and storytelling. Beside finding books on the LibbyApp, our library has a subscription to Hoopla Digital, which offers streaming e-books including graphic novels, audiobooks, music, and video.
We've also tried out "contact-free" books at the public library. It's very easy. The librarians have a table outside. If we call when we're heading over, they put the books in a shopping bag outside on the table.
Some libraries have made lists of hi-lo (high interest, low reading) books in their libraries, but many libraries, unfortunately, do not yet have this information that's readily available.
Sometimes it's possible to search these books by the publisher name, but library catalogs may vary a great deal.
In our local public library, a search for "Saddleback Educational Publishers" (a popular hi-lo publisher) result in 2 books in our district, but searching for "graphic biography" yielded many more. Our catalog doesn't have accurate search for publishers.
Other resources for free leveled reading passages:
Common Lit (free for teachers)
Flyleaf Publications makes what they call "meaningful" decodable books. Their e-books are free for the 2020-2021 school year due to COVID.