Become a Premium Member
Support all of our programs for dyslexic kids and adults as a Premium subscriber!
What you get as a Premium Member
Dyslexic Advantage Premium Members have digital access to:
✔ The monthly "Dyslexic Advantage Premium Magazine"
✔ Best Parent and Teachers dyslexic resources
✔ Latest Technology and Apps
✔ Exclusive Videos
✔ Practical Strategies and How To's
✔ Purchase Orders accepted from schools, libraries, and health organizations

See a listing of some prior Premium Magazine Articles HERE.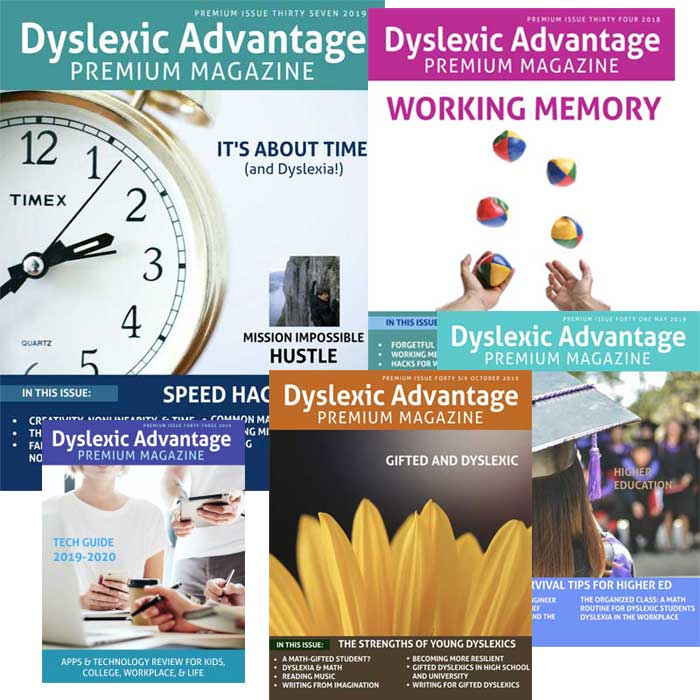 Select the Premium Membership that suits your needs best.
By subscribing to the Dyslexic Advantage Membership, you will be supporting all our activities.




ONLINE COURSE FOR TEACHERS

Are you a School Teacher that care about your dyslexic student?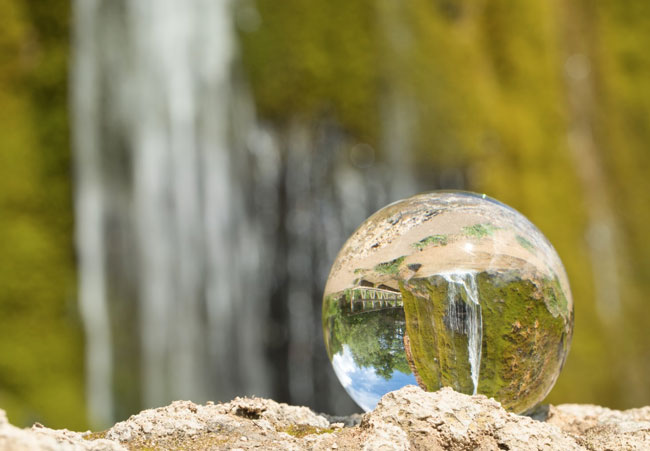 NEW! ONLINE COURSE
Dyslexia for Teachers
What is Dyslexia and How Can I Help My Students?
This course will provide a big picture overview and practical approach to the understanding the challenges and strengths of dyslexic students.
>>> Learn more about this Online Course.
Do you have questions about the Dyslexic Advantage Premium Membership?
Contact us and we will do our best to answer them. Premium Subscription is $60 for One Year – that's just $5 Per Month. When the PayPal page appears, choose the Pay By Credit card option. You do not need to have a PayPal account. The magazine is sent to you by email but you can also download the file and print on your home printer. By default you will be purchasing a recurring subscription that will renew in one year. If you do not want to be signed up for a recurring subscription or purchase a recurring subscription by mistake, contact us at [email protected] and we will help you. US active duty service families, contact us about our complimentary subscription.

Institutional Subscribers
Print copies can be purchased as available. Print copies can be a wonderful reference for a school library, teachers lounge, or student area to increase provide much-needed practical information and positive dyslexia awareness! If you are gifting a school or tutoring group with an institutional subscription, you can get a complimentary Premium subscription for yourself, too! Just send us let us know after you've placed your institutional subscription.
Dyslexia for Teachers Course
To learn more about our Dyslexia for Teachers course, visit HERE. Dyslexic Advantage is Washington teacher clock hour provider approved of by the Professional Educator Standards Board. If you live outside Washington state and would like to ask your district if they would support clock hours for this course, you may use this form. Another possibility, is join our course in partnership with Seattle Pacific University HERE. That is a 5000-level course worth 3 quarter credits or 30 clock hours.

Pay by Mail To pay by mail, download a Premium subscription form below and mail to: Dyslexic Advantage 6701 139th Pl SW Edmonds WA 98026-3223
Pay by Phone You can also leave your phone number and email if you would like to process a payment by phone (1-800-757-8310 X 700). You may need to be patient if you contact us by phone as we have only a very small staff. Regular mail is preferred to phone. Premium Membership subscription form (PDF format) HERE. Premium Membership subscription form (Word format)HERE.