So much has changed since we first began talking about the Dyslexic Advantage. There have been over 100,000 books sold, with translations into Spanish, Chinese, French Japanese, Korean, Dutch, Polish, and Bulgarian.
We've encouraged thousands of school children with our talent and innovation awards programs, instructed and encouraged parents, teachers, and tutors of dyslexic children, encouraged schools, small businesses, and corporations to adopt more dyslexia-friendly and strength-focused programs, and advocated for individuals wherever they are likely to encounter pressure points in society.
So much remains to be done, but thankfully the world is changing for the better.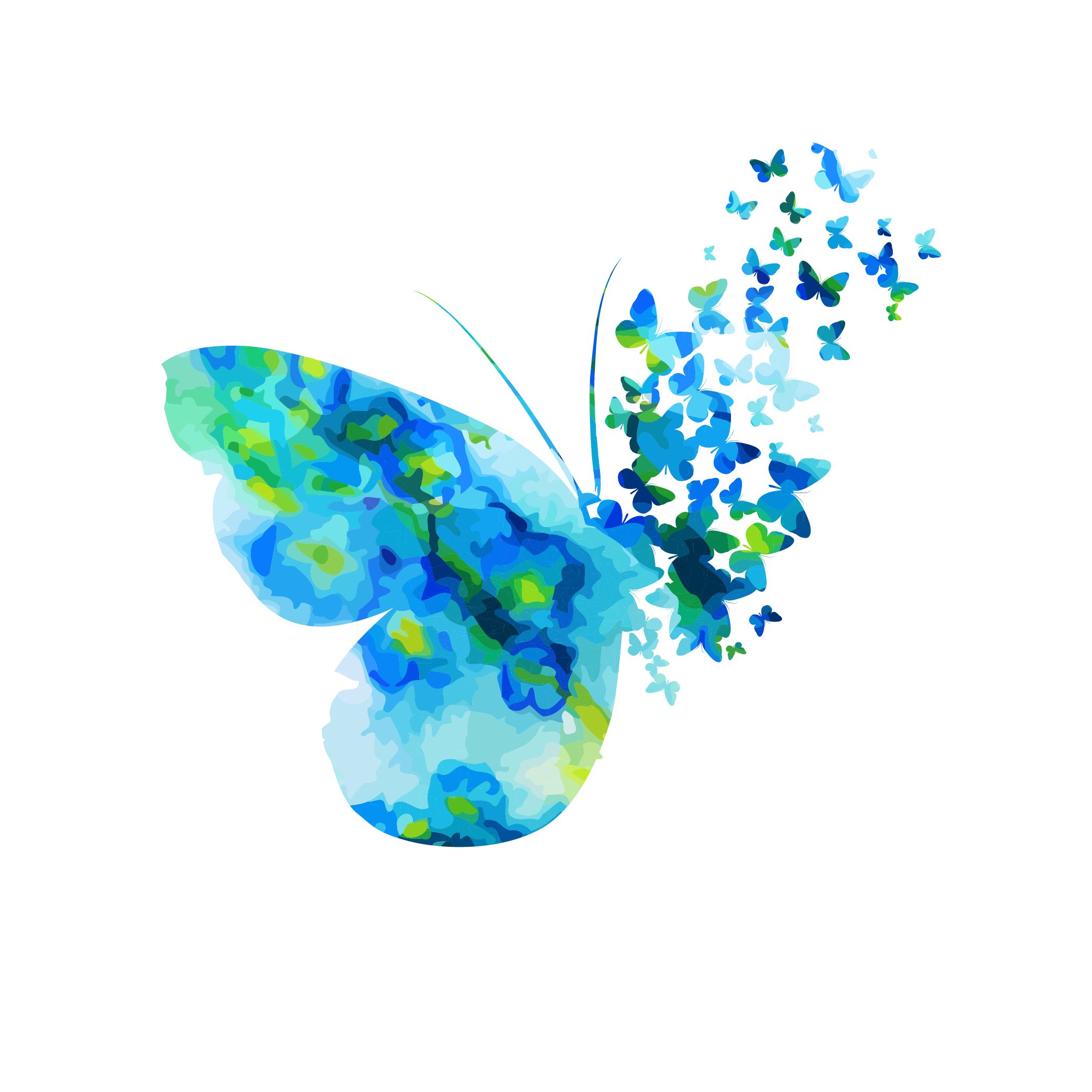 This fall, my daughter, Elizabeth, who has participated in ArtShare and the Karina Eide Young Writers Contest, applied to the University of NC School of the Arts Filmmaking Program. This is one of the nation's top film programs and very competitive. When my husband visited the school with my son years ago, they were told the film program gets about 500 applications with only 80 slots. Elizabeth applied intending to pursue animation. They ask about this on the application, but students are not accepted into specific programs until later in college. For Elizabeth and animation, that will be the end of her freshman year. They only have 30 animation slots for the whole program. The application was very in-depth and included a portfolio (attached), artistic statement, artistic resume, and video essay. She listed her Young Writers Award on the resume as well as the participation in art share. I felt this was a great way to give the nod to dyslexia and demonstrate her efforts beyond our community. She was accepted!! We are so pleased about this because it's in-state and a great program. Any other possibility of this caliber would have been out of state and 2-3 times the cost. So YAY all around. I can't help but think her dyslexia made an impression. She has found school easier than my son, although conventional academics sort of deflates her. I was worried a conventional college might have sucked out her soul. Thank you for these opportunities.
And speaking of sucking out your soul, my eldest, Douglas, has much more severe dyslexia, and school has ALWAYS sucked out his soul. He did a year of college with mixed results, but during his 2nd semester self-planned a trip to Germany to meet 5 guys from 3 countries to attend a huge esports event in Cologne. Thus began his entry into the esports industry. In fall 2019, he completed a certificate in esports management via UC-Irvine and decided to leap into the industry. He said, "Mom, I'm going with my strengths." So, a year later, I can report it's been wonderful to watch him take control of his life. First, this kid is the quintessential hands-on, experiential, self-directed learner. He thrives in this way. He is currently pursuing all kinds of opportunities in casting (think sports commentator) and observing (think cameraman via the computer). It's all freelance work, not always paid, and he not self-supporting, but we have been so impressed with the fact he's started with nothing and is now collaborating with people all over the world! Currently, he's casting a Valorant tournament for a team in Bosnia who is participating in a tournament based in Singapore. Yeah, he's casting at 3 am, but he's doing whatever it takes. He's co-casted with someone from Dubai and Thailand for this tournament. He's also contracting with teams for the upcoming CS:GO season, one being in Denmark. He says he's casting at Tier C, and the plan is to get up to Tier A, which is where casting can become sustainable enough to self-support. But he's always working to make connections, collaborate and consider new ideas. It's very organic. The best part is that he is finally in a situation that provides a positive feedback loop. 
One book I have found very helpful to me is Raising an Entrepreneur by Margot Machol. I first bought this book in 2018 because I had a feeling Douglas might be more natured toward entrepreneurship. Then I reread it a year or so ago, and then a 3rd time more recently. Every time I read it, I see my son's efforts aligning very nicely with a more entrepreneurial route. She even addresses college and learning difficulties quite nicely. I pray his current efforts will lead to sustainable success so he can move out and make his own life apart from us as he desires. I've told him, in the meantime, not to worry too much. This is his version of college, and he wouldn't have graduated before 2022 at the earliest, so just learn and accomplish all he can. Its been quite perfect for the pandemic in many ways. Here's hoping it continues to build success. 
I can finally see both of my kids' dyslexic strengths. Douglas even said his attention weaknesses are a superpower now! I daresay some aspects of attention weaknesses are only weaknesses in conventional education environments. It is so good to them both thriving in their own respective ways. Happy New Year!  Amy 
My family and I are long time subscribers of your newsletter. I wanted to share our good news with you about our son, Martin  (15 y.o) who was diagnosed with Dyslexia in 2013. While Martin struggles with reading and handwriting, he excels at writing code. Dyslexia really does have its advantages!   
Martin was selected as the winner of the Congressional App Challenge for the 3rd Congressional District!…I wanted to let you know that one of the things that has inspired him to get involved with programming was that webinar/teleconference you guys sponsored with Joe Booth, the developer of Crowded Fiction, back in October 2013. Thank you for all the great work that you guys do!
I am not sure if this will reply to anyone, but I read some of these to my 11 year old daughter with dyslexia and they really inspired her, especially after taking the writing state test today and being the last one to finish. Thanks for sharing these.
I LOVE your articles. The topics are fantastic, and I love how specific they are. The premium subscription in particular is an incredible resource!
Thank you again for all that you have done for us. The Dyslexic Advantage has been an absolute life changer for all three of the kids and they have so much confidence about their ability to do anything they want to do in life, not 'in spite' of being dyslexic, but really 'because' they are dyslexic.
Four years ago Jack was diagnosed with Disorder of Written Expression. He has come a long way in that time and it is very exciting for him to have this kind of recognition in an area that has been a struggle for him. It's resources like the ones you offer that helped us better understand his dyslexic mind, how to help him, and the ways in which it can be an advantage. Thank you for the wonderful programs you have and resources you offer.
Thank you so much for this contest! My daughter was floored to be a winner. She is determined to write more.
My daughter has been floating on air since receiving her certificate. She now wants to write a novel.
Thank you, Fernette, Brock and the staff of Dyslexic Advantage, for the opportunity for my sons to participate in the Karina Eide Writing Competition. This was the first time either of my children had entered a writing competition — they are both somewhat shy about sharing their writing with others … They were thrilled to receive their congratulatory letter and special recognition ribbons! My 12-year old son (who is not the sentimental type) immediately put it in his "box of special letters" and my 9-year old was excited to read the congratulatory letter out loud to his dad, who had just returned from a long trip.
Thank you for this opportunity, and particularly for giving young dyslexic writers a forum in which to showcase their creative talents!
My dyslexic son, Phil, who came down from Yale to attend part of your conference, just drove to Houston with his sister's car full of an experiment having to do with properties of metal curves in spherical rocket fuel tanks that he led the design team on which made it through NASA's pre-experimental qualifying session yesterday which sounded a lot like PhD oral exams to me! After playing as an astronaut and testing it in zero gravity flight next week, he's off to SpaceX in L.A. to work for Elon Musk designing rocketships for a semester-long internship. Definitely a high visual-spatial strength thinker. Phil hasn't gotten through your entire book yet but he has been carrying around a copy and reading bits and pieces. I've been reading it aloud to my husband, Daniel, who sees himself in one of the other strength areas – big picture thinking. I was surprised last night at a party when we were all talking about our children and I said our son is dyslexic and he piped up "I am too" with, I think, some real pride in his voice. He'd never said that aloud in a group before. See what good you're doing in just one small family?
Thank you – you are doing great work for segment of the population that is underserved and could be potentially key people in our society in terms of moving innovation forward, technology, research, and leadership. Honestly, I feel there is at least 20% of our student population that is being overlooked and slipping through the cracks in the school system that we are in. 
Thankfully, the Dyslexic Advantage helped us tremendously with explaining everything to the kids. The change in perception of a dyslexia diagnosis helped our children with understanding why they were struggling and while their difficulties wouldn't just simply vanish, they had a great many gifts BECAUSE they are dyslexic.  It was a much more positive starting point than the school's perspective that my kids were lazy or disabled and couldn't succeed.  I was so grateful for the book.. 
Then something really amazing happened.  My husband, after I read passages of the book to him, finally broke down crying and admitted that he, too, is dyslexic but was afraid to tell me (and we'd been married 15 years at that point).  The negative attitude and lack of understanding towards dyslexia is so harmful.  He had carried this around like a huge, terrible secret for years.  Finally, he felt free to talk about all the difficulties he had in school and how insecure he felt for years after leaving high school.  After that I started talking more freely with other parents about dyslexia, trying to spread your more inclusive approach to other teachers, administrators and parents.  In doing so, I found parent after parent that carry huge emotional scars because they, too, are dyslexic, but were treated so badly in school that they never tell anyone.  They were made to feel ashamed.  One person in particular started shaking as they began to discuss their school years.  It was heartbreaking.  It makes me so incredibly sad to see so many adult dyslexics who suffered needlessly through their school years.  Please keep spreading the word.  Generations of dyslexics are at risk of suffering through these same emotional traumas.
Thank you very much for your book.  It has given me a whole new perspective.  I have gone from being ashamed to celebrating!
Reading the book dyslexic advantage has really changed my life – it has made me view myself completely differently and has made me sad that I was never diagnosed but went through life thinking that I was thick. I finished the book last week at the same time as discovering that I had come top of my year in my MSc in allergy at Southampton Medical School. Suddenly with your help I am now starting to believe that I may not be stupid and that when I think in a different way to other people that it isn't because I missed the point but because I have jumped ahead. Thank you.  
Reading the book dyslexic advantage has really changed my life – it has made me view myself completely differently and has made me sad that I was never diagnosed but went through life thinking that I was thick. I finished the book last week at the same time as discovering that I had come top of my year in my MSc in allergy at Southampton Medical School. Suddenly with your help I am now starting to believe that I may not be stupid and that when I think in a different way to other people that it isn't because I missed the point but because I have jumped ahead. Thank you.
Even so I'm a cognitive behavioral therapist, I managed to ignore and avoid that whole topic through out my whole career.
Seeing my daughters struggle and the similarities to my own challenges , I finally had to face the fact, that yes I'm dyslexic. Since I didn't want my daughter to feel that she has to hide anything or to be ashamed of who she is, I finally was forced to face my own story.
Since then, I read basically everything I could find on the topic of dyslexia. Being relatively open with our situation, I met similar thinkers and it is as if a heavy weight was lifted of me- no more covering up!
Since I can think, I felt different, never knowing why. The more I learn, the more I feel, I do not have dyslexia ( in the sense of a  learning disability) but I am a dyslexic thinker.
And the best of it, there are people out there, that think similar.
The whole afternoon, I watched the conference videos, and what a wonderful thing, there might even be a community of people who can share and understand. 
 And what a chance for our kids,  a chance to open their wings and fly, instead of wondering why they can't walk as beautifully as they can fly!!
 For so long I have not been on this site, but always you are in the back of my mind.   My dyslexic son will get his MD on May 19th and take a residency at WVU.   Too much water under the bridge to talk about, but only just want to thank you for keeping this site up and going – it changed so much of what we knew about life with dyslexia.  
Thanks is simply not enough for what you are doing.   
This conference has shown me that a life in health care where I may not explore my creativity and imagination would be an imperfect fit.  Although this revelation means an uncertain near future, I have begun to identify people who's lives and work serve as a model for what I would want my life to be. Chris
During my interview I of course started talking about the positives of dyslexia and I was very shocked to find out that the interviewer (head of inclusion and support) had never heard of there being any positives of dyslexia. She was however, eager to try and change the perception of the students under her care. So I recommended your book to her and hopefully we will be working together to try and bring about a big change within this school. If there is anything you can suggest I do or you would like me to pass on to this school, please let me know.
I can't tell you how much your book, The Dyslexic Advantage, means to me. It enabled me to see my son as person with unlimited potential, rather than a constellation of disabilities, which is what working with the education system did to me. 
Thank you so much for all that you do. My daughter Madeleine entered the Karina Eide Young Writers contest. She is 10 years old and recently wrote a novel with the NaNoWriMo challenge. We entered the intro to her book in your contest. I just want to share with you the impact of receiving your letter and award. First of all, she was excited to see a hand addressed letter to herself. After ripping it open and reading the letter and receiving the "Unique Voice" award she was totally overjoyed! We ran to tell her Father and we all celebrated her achievement last night. This was such a special moment for her! Thank you for taking the time to send the letter and the award. She is now inspired to enter more contests!
The very first book my husband and I read on dyslexia was your book the "Dyslexic Advantage." After we read it we set our daughter down and told her that she is dyslexic. We explained it as a strength and not a weakness. We told her all about her amazing brain and what she is capable of. We told her about the genetics of dyslexia and that she has come by it naturally from both sides of the family. Her grandfather, who we call Einstein, is totally dyslexic as well as the founder of a nuclear medicine facility. Her aunt, although smart enough for medical school, pursued an earlier career on Broadway. Her cousins, and uncles and parents have a bit of dyslexia as well. We finished by telling her, by the way you will have to work a little harder at phonics and math but at the end of the day, that is not a big deal. 
We continue to encourage our friends with dyslexic children to read your book and to see dyslexia as an amazing gift. Thank you again for your dedication in this field.