Dyslexic Advantage was founded in 2012 by Drs. Brock and Fernette Eide, authors of The DyslexicAdvantage.
Dyslexic Advantage gratefully acknowledges the corporate sponsors and foundations that helped make our charitable programs possible.
If you would like to make a Donation and support our activities, please, follow this link. For more about our gift policy, click HERE.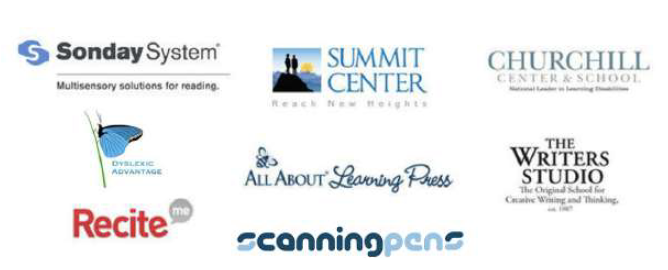 All About Learning
American Endowment Foundation
American Online Giving Foundation
Anonymous Foundation
Churchill Center and School Saint Louis
Charles Schwab Charitable
Fidelity Charitable
Microsoft Corporation
Rauch Foundation
ReciteMe
Scanning Pens
Sonday System Winsor Learning
Summit Centers
The Writers Studio
Tides Foundation
United Way