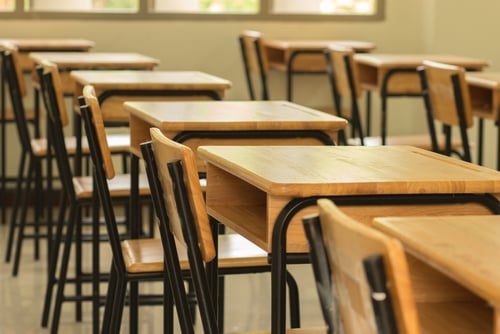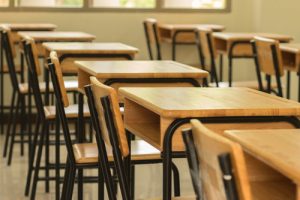 RTI or Response To Intervention is currently the dominant approach to reading instruction in public schools across the United States (over 70% of school districts), but in a just-released progress report funded by the Department of Education from the Institute of Education Sciences (IES), there's a big problem…it doesn't work.
RTI was supported by vocal groups of educators and professionals who by and large rejected discrepancy criteria for identifying children with a Specific Learning Disability – this despite a wealth of scientific studies identifying brain-based differences in information processes based on discrepancy criteria (e.g. Temple et al, 2003; Richards and Berninger, 2007; + virtually all fMRI imaging studies on dyslexia).
From the report, "Critics asserted that waiting until students' achievement fell substantially below their ability as measured by IQ tests before providing them with intervention services was a "wait to fail" approach that  deprived students of the benefits of early assistance." Ironically, now after greater allocation of money and resources, more children are failing than before.
RTI aspired to intervene early and find students who needed extra intervention, but they neglected a key point regarding what young students with dyslexia most often need: systematic and incremental multisensory education, something that Samuel Orton and Anna Gillingham developed in the early 1900's at Columbia University.
RTI Progress Report from the IES: More RTI-Taught Students are Failing
What are the key findings of this report?  From the largest analysis of schools that were among the best prepared in the country (early grade RTI for reading for at least 3 years):
"Assignment to Tier 2 or Tier 3 intervention services in impact sample schools had a negative effect on performance on a comprehensive reading measure for first-graders just below the Tier 1 cut point on a screening test. The estimated effects on reading outcomes in Grades 2 and 3 are not statistically significant."
"At the student level, for some outcomes and grades, students in specific learning circumstances (for example, those who had an Individualized Education Program [IEP] appear to have been affected by the treatment more negatively."
Evaluation of Response to Intervention Practices for Elementary School Reading," National Center for Educational Evaluation, November,  2015.
Possible Reasons Students Are Doing Worse with RTI
Because the RTI schools clearly documented that they had devoted more hours of instruction and more personnel for Tier 2 and 3 students, the study discussed possible reasons why students did poorer with RTI:
"Unexplored by plausible factors that may be related to negative impacts of assignment to intervention on some Grade 1 students include (1) false or incorrect identification of students for intervention, (2) mismatch between reading intervention and the instructional needs of students near the cut point, and (3) poor alignment between reading intervention and core reading instruction."
Lack of Dyslexia-Specific Curriculum in RTI
Although dyslexic students may comprise up to 80% students in special education, RTI failed to address the specific needs of these students and no dyslexia-specific curriculum receives top marks on the websites (e.g. What Works or Best Evidence) that many RTI experts recommend as "evidence-based resources."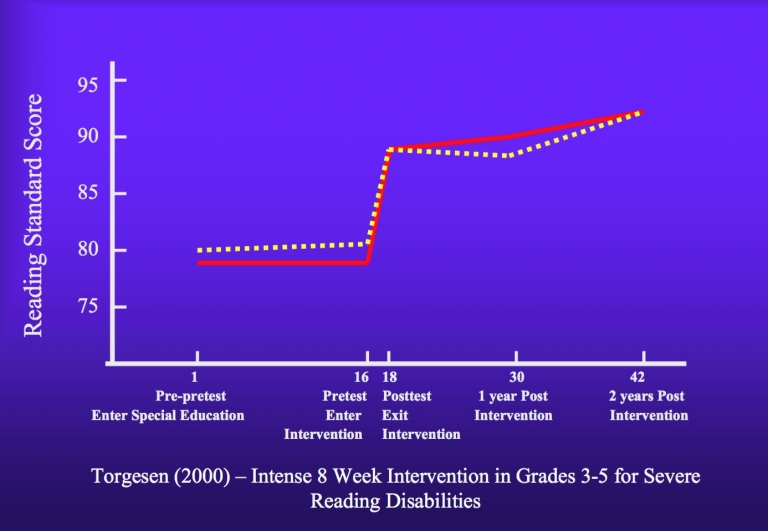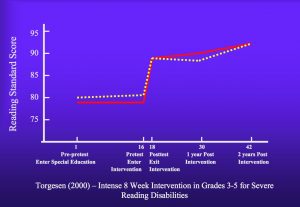 These omissions are surprising especially given the substantial evidence that systematic, structure, sequential multisensory programs in literacy are very effective in dyslexic students up to grade norms in reading comprehension.
RTI Programs Need to Recognize Dyslexia
Thanks to grassroots support from Decoding Dyslexia and Dyslexic Advantage,  US Secretary of Education Arne Duncan issued a statement stating that all school districts must recognize the unique needs of dyslexic students, it is clear that RTI programs have avoided the term. For the most part, rather than school psychologists or other outside professionals formally identifying specific learning disabilities, the big idea behind RTI is that all students are screened and teachers are continually assessing what students need. There are some laudable goals behind many aspects of RTI, but because of decades of schools of higher education not requiring dyslexia-specific instruction as part of their mandatory curriculum, most general classroom teachers are unprepared to understand and meet the needs of their dyslexic students. If RTI is here to stay, it must endorse effective multisensory-based instruction that is proven to help dyslexic students.
[pdf-embedder url="https://www.dyslexicadvantage.org/wp-content/uploads/2016/04/RTI-Report-2016.pdf"] [pdf-embedder url="https://www.dyslexicadvantage.org/wp-content/uploads/2016/04/Reading-Difficulties-Reid-Lyon.pdf"]
Download HERE.