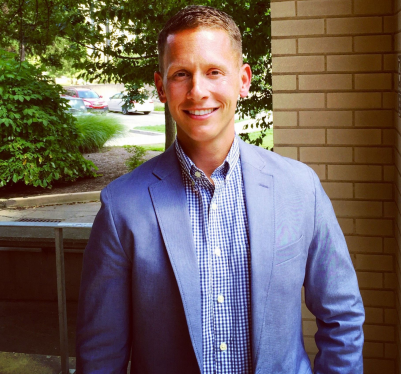 In our interview with CEO Brett Kopf, he told us that the experience of being part of the Bailey Scholar program at Michigan State University was life changing in terms of finding a positive future for himself.
He told me that his advisor was a really inspirational and creative guy, so I thought it would be nice to interview him, too!
The Bailey Scholars program is part of the College of Agriculture and Natural Sciences, but the curricula is entirely student-driven and not limited to either Agriculture or Natural Sciences.
Here's what the program says about itself:
"At its core, BSP is a learning community where each student, graduate and faculty fellow design their own learning journey and achieve whole person development. In this program, community members work towards fulfilling personal, professional, and academic goals. There are two facets of the Bailey Scholars Program: the Minor in Leadership in Integrated Learning and the Bailey community."
What a wonderful program design! Based on individual interest, integrated learning, and leadership training. An essential component of the program are real world experiences like internships, volunteer experience, or leadership experience.
The students are given the entire responsibility for designing the learning experience…including setting goals, designing methods of assessments, and determining how they are going to learn. For instance, in Brett's case, bringing in an expert to help them learn the technology he needed in order to eventually develop his Remind app.
In the case of having to learn technology, Brett partnered up with Glenn for two independent study electives that helped him learn the technology he needed under the guidance of another Michigan State University faculty member.
Glenn really hit the nail on the head when he said what is so important in Brett's case was to have the faculty members (and department) give Brett and other students the space and flexibility to pursue their dream work.
Listen to the full interview, and other premium podcasts, when you subscribe to Premium.