"I believe that not being able to read
has offered me some fabulous opportunities
to see the world differently. "
Clark Mishler
Clark Mishler is one of the most sought-after photographers in Alaska and one of the top assignment photographers in the country. Thanks to him, we're doubling our K-12 ART SHARE giveaway for the months of April and May and giving away EIGHT autographed copies of his book Portrait Alaska.
Encourage your student to share a beautiful photograph or piece of artwork that we can share in an upcoming newsletter!
Although Clark was only formally identified as being dyslexic when he was 25, he struggled through school not actually learning how to read two words in succession until age 16. Although many teachers tried to hold him back, he recalls how his mother "would never never allow the school system to hold me back, no matter how pathetic I was."
Clark had early interests in art and remembers how his mother and grandfather (both artists) encouraged him to develop his talents. His grandfather gave him drawing lessons when he was 10 and gave him painting lessons at 12. He encouraged him to take advantage of his ability to observe and ultimately make a career of it.
Although Clark seems like a natural storyteller, he said he was quiet as a child, first learning to speak only at the age of 3 1/2.
Clark seems perfectly fit to be a photographer and a designer, saying: "I've always wondered what others would think if their eyes were suddenly transported into my head. I would imagine it might be a bit of a visual shock for them, as they might be seeing things they had never noticed before. It drives my wife crazy, but I walk very slowly, trying to take in everything around me. I search for something out of place, forms that repeat, visual patterns, contrasting shapes or colors – the hundreds of design elements all around us, I am obsessed and it never stops."
Starting Jan 1st, 2010, Clark began making a portrait a day. He's still going strong although he now lives in Calistoga instead of Alaska.
From Frontier Scientists: "Mishler said he considers his shots not only from an artistic viewpoint but from an anthropological viewpoint. Clothes, hair styles, architecture, natural environment, weather conditions and cultural perspectives are represented in the shots. Mishler stated "All these kinds of environmental factors are going to be very interesting to people– anthropologists and general people– in the future when we are looking back at this time, this place, saying 'Who were these people?', 'What was the weather like on that day?', 'What was that corner of Anchorage like on that day and how is it different now?'"
To keep up with Clark, visit his website or photo blog.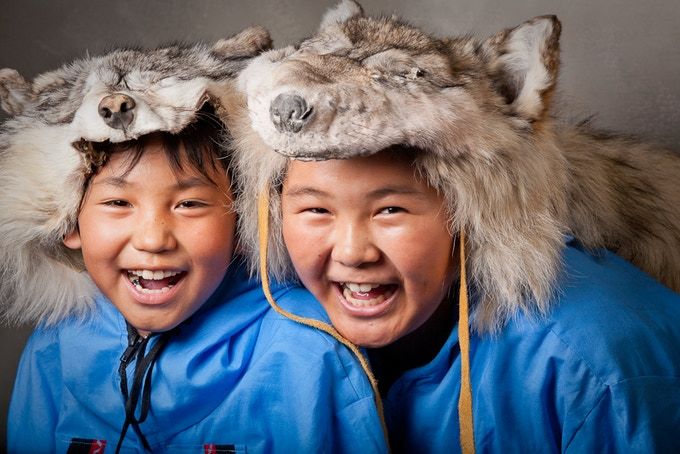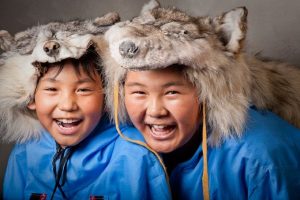 Premium subscribers, listen to Fernette's entire interview HERE.