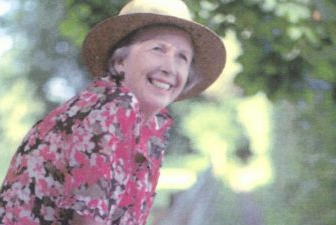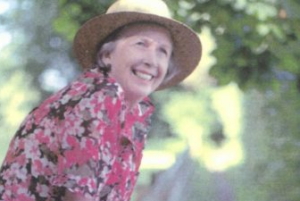 "Thomson played a leading role in the slow transition from the condition being perceived as a learning difficulty to the championing of many dyslexic children as creatively gifted. She liked to recall showing a child a picture of a dinosaur and asking him what letter the word started with. He replied "B" not because he mixed up "B" with "D", but because "B" stood for brachiosaurus" – Denzil McNeelance, The Times (UK)
Patience Thomson, a remarkable dyslexia pioneer, teacher, and advocate passed away at the end of 2020 at the age of 85.
Patience came from a family of science high achievers (both her father and her husband's father had won Nobel prizes) yet her son Ben struggled with reading and writing. Dubbing Ben her chief "guinea pig", she would see him become a student of astrophysics at the University of Edinburgh, become a chief executive at an investment bank, and found Scotland's largest think tank.
After learning how to teach her son, she volunteered at a local young offender institute where she found many boys who could not read or write. She saw them grow in confidence as they wrote pen pal letters to her children. She would go on to get a Master's degree in Special Education. Her daughter, Alice, a reporter for the Times, wrote, "Dyslexics were always sitting at our kitchen table when I came home from school. There were dustmen who couldn't read road signs, plumbers who had learnt their trade without ever resorting to a manual and chefs who had been flummoxed by French. There was minor royalty and there were the children of Greek shipping magnates."
Patience went on to found the company Barrington Stoke for Reluctant Readers which used "visual language" to help children form pictures in their imagination.
She also directed Fairley House, a specialty school for dyslexia and helped persuade Princess Beatrice to become a spokeswoman for dyslexia.
She was loved by many and will be profoundly missed, but her legacy will never be forgotten.