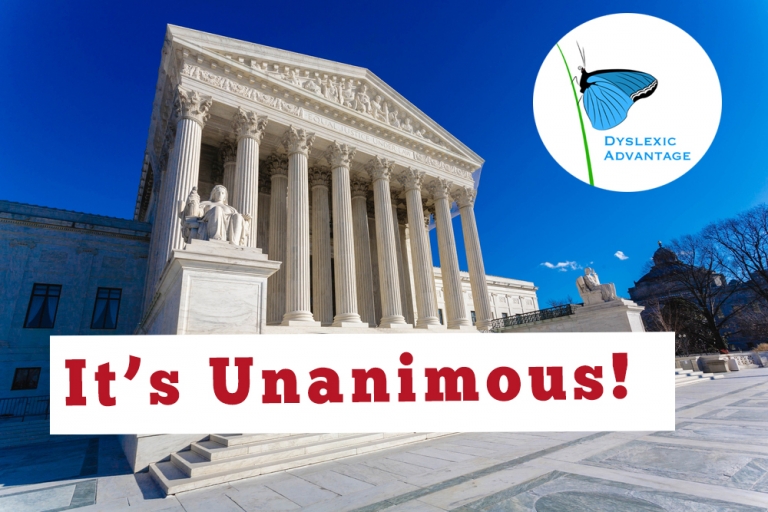 A GREAT Supreme Court Unanimous (8-0) was handed down  that states that public schools must provide more than 'de minimus' or the bare minimum to benefit students with disabilities.
The fact that some school systems (in this case, Douglas County) were fighting the case all the way to the Supreme Court tells you that there is a need to ensure that students are receiving an education that provides "appropriately ambitious progress."  The decision is very relevant to students with dyslexia because by definition, their intelligence is in the average or above average range.
The case that was decided today was Endrew vs. Douglas County which involved a student with autism and attention deficit disorders whose parents removed him from public school in the fifth grade. He made more progress in private school so his parents argued that his public schooling was inadequate. They sued to force the school district to pay his private school tuition. Because the Supreme Court sided with the family (it overturned a lower court ruling), this decision supports that FAPE or "free and appropriate public education" should go beyond what lower courts had decided.
Needless to say, this decision may potentially shake up (in a positive way) the level of education provided for dyslexic students in public schools.  HOORAY!
[pdf-embedder url="https://www.dyslexicadvantage.org/wp-content/uploads/2017/03/Supreme-Court-Decision-Endrew.pdf"]