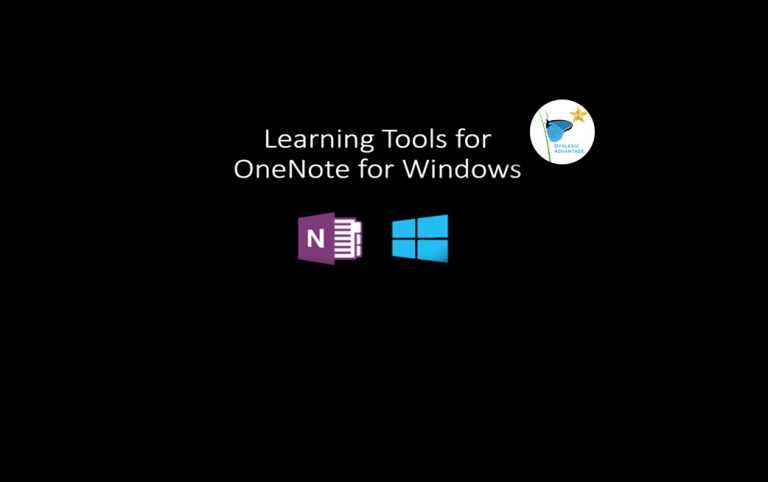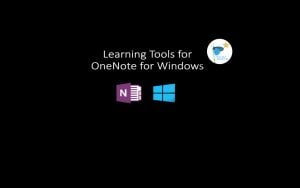 Today Microsoft released a great addition to its free organization – productivity app OneNote – and the two nicest things about it…it's Free and it was created with students and adults with dyslexia in mind. As a result, Dyslexic Advantage is proud to announce that Microsoft's OneNote Learning Tools is our first Top Dyslexia App to be announced.
OneNote Learning Tools Highlights:
– OneNote is a free organizer-productivity notebook app from Microsoft that works across all platforms (Windows, Mac, Android, Kindle) allowing you to save information through web clip saving, dictation, photos, typing
– Reading Fluency and Comprehension are helped by tools that can optimize fonts for greater readability (reduce visual crowding), break long words into syllables, and have more specific language functions such as identifying parts of speech and dependent and independent clauses.
– Microsoft OneNote can also be used with Microsoft's free Office Lens so you can snap a photo of text and have it read to you. This is can help with everything from homework word problems, to required readings on reserve that can't be checked out, to forms and menus – things that many non-dyslexics don't ever think about. Just a few years ago, people were paying over $1500 for a gadget that would do this, now it's free and can work on your phone or desktop.
Do allow time to get OneNote installed and its new Learning Tools up and running. You may need to create a Microsoft email address and update your operating system  before it installs.
Download OneNote from Microsoft.
Download OneNote Learning Tools
Dyslexic Advantage applauds Microsoft for designing with the dyslexia community in mind. 15-20% of the population are dyslexic, shouldn't more companies take notice?
Microsoft's Learning Tools are the results of Microsoft's Global Hackathon winners. Jeff Petty of the winning team as well as members of the OneNote and Accessibility teams at Microsoft met with Dyslexic Advantage to show us some of the key features. Daniel Hubbell of Accessibility also share some of the recent updates for educators.  Click on the link to download Microsoft's free Accessibility Guide for Educators.