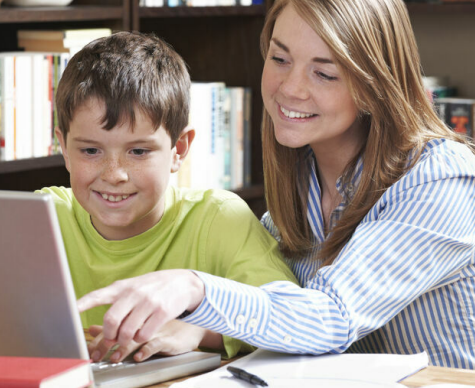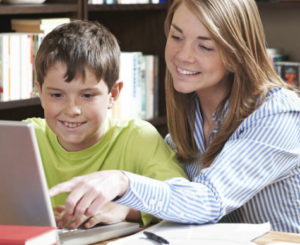 With a large part of the world at least partially homeschooling this past year and students falling behind, some parents are asking whether they should homeschool their kids for the rest of the school year or perhaps for the 2022-23.
Homeschooling during the pandemic really isn't like how homeschooling was before the pandemic – because many museums and community groups are closed or have closed their classes, homeschooling groups may not be meeting in-person, or if in-person, smaller, with social distancing in place.
Still, homeschooling can be a powerful option for students if financially viable. Homeschooling can allow students to have more individualized remediation and cultivate their strengths and talents.
ADVANTAGES OF HOMESCHOOLING FOR DYSLEXIC STUDENTS
– Customized education – build on strengths and remediate weaknesses
– Potentially less stress, less bullying, time to catch up
– Better social and emotional well-being; fewer failures and negative associations with learning
– More time to de-stress and have a life outside of school
DISADVANTAGES ABOUT HOMESCHOOLING DYSLEXIC STUDENTS
– Do I know enough or can I find the resources I need to help my student with all I need to be prepared for the next step – whether that's middle school, high school, college or something else?
One of the old worries of prospective homeschoolers was whether their kids would get enough socialization – now that's kind of a problem for everyone depending on your state's COVID policies.
GOOD NEWS – YOU ARE NOT ALONE
Although many worries are understandable, experienced homeschooling parents know that they are not alone as teaching parents. Enhanced by the pandemic, there's an explosion of classes and tutors available to all remotely – and many a parent also navigated their way through with the help of homeschooling support groups and well designed curricula that make step-by-step instruction (if necessary) doable.
MOST STUDENTS CAN THRIVE WITH HOMESCHOOLING
Dyslexic students have such peaks and valleys in their profile, homeschooling can allow students to take advanced classes in subjects of special interest or strengths, but remediative work wherever they are.
When our son was homeschooling as a 3rd grader, he took a mythology course for 5-6th graders, but his math was probably at a 2nd grade level, and he struggled with writing by hand although his typing was pretty good. The advanced course was successful because it was interest-based, and more discussion-oriented, and he could take it for pleasure without testing on the above-grade subject. Over the course of years, the gap between his strengths and his ability to show what he knew (through writing for instance) grew narrower and narrower until they completely closed up. But in that time- in-between, he didn't have to suffer the full academic consequences of his unevenness or get punished by assignments that he couldn't possibly complete.
Homeschooling the upper years of K-12 may also be easier than you might think because students can place out or take selected college classes in isolation so that they can experience success and also have outside authorities and transcripts that can provide independent confirmation of their high ability.
If you took your student out of a chaotic or toxic traditional school situation, allow time to "detox", whether it's a few weeks or few months.
If you are newly considering transitioning over to homeschooling, don't think that you need to do everything at once. When my husband and I decided to homeschool our son (our daughter at that time wanted to stay in traditional school), we dutifully copied the syllabus for the grade our student was in thinking that we would try to roughly parallel what he was doing…just outside of school. It gave me a little security and mentally I was thinking it would help if we or he decided it was best he return in a year or two.
What we found is that there were worlds of possibilities for him to do school that built on his talents and strengths – and that once we found well-matching programs, teachers, or at times, tutors, he could make much more progress with less official time spent on school.
If your student has not yet mastered the basic groundwork for fluent reading, then you should build your homeschooling educational plan on a foundation of solid reading, writing, and spelling remediation. That may mean one of the excellent programs offered by one of our sponsors (like Winsor Learning / Sonday System or All About Learning) or other programs from Lindamood Bell, Barton, Wilson, or Voyager-Sopris.
But once you have decided on a program that fits your student, then it's time to begin exploring the wide world that schooling can offer. There's no need to limit your student to programs catered solely to dyslexic students for subject learning. Some resources for ideas: Learning Lift-Off and Homeschooling with Dyslexia.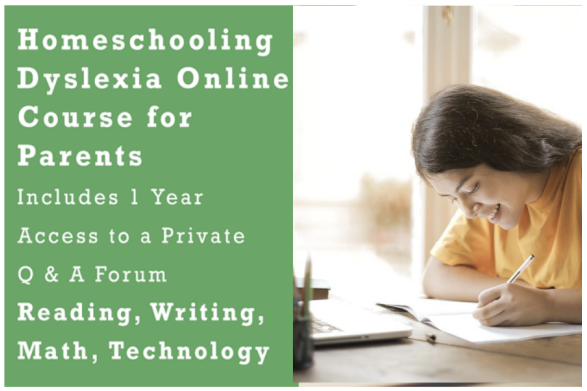 Also consider taking Dyslexic Advantage's on demand video Homeschooling Course. It comes with a free subscription of our Premium magazine too!