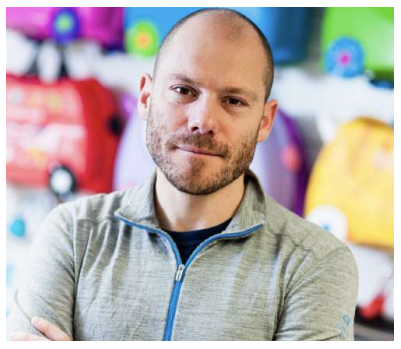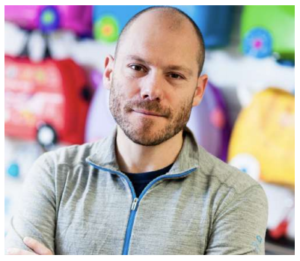 Across the pond, there's an entrepreneur who has a lot of grit and resilience. It might be because he was faced with adversity from day 1, because he was also born with cystic fibrosis and never expected to have a full life span. He is dyslexic, and also faced shaming and public humiliation through the UK's version of Shark Tank, Dragons Den, but like the plucky guy he is, he made lemonade from lemons and has life advice everyone can learn from.
Because I'm always interested in how people looked when they were children, I asked Rob what he looked like when he was 7 years old. He told me that he remembers having to work with a recorded machine that pronounced words and that although he wasn't very good at reading or writing, he was good with his hands and loved Legos.
He dreamed of being an astronaut, but he knew he could never be one because his lungs were weak; still, he enjoyed creating lots of spaceships out of legos.
Rob grew up with an appreciation of creators because he traveled with his family as he watched his father build a chapel in Wales and making all kinds of things with wood.
Rob also remember loving being outdoors, building dens, running, and cycling.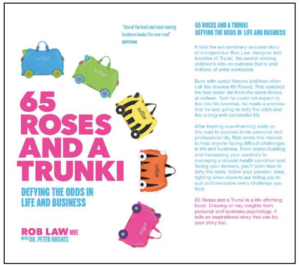 Rob didn't catch the entrepreneurship bug until later, but he was 14 years old when he came across the idea of being a product designer, and he was hooked. He got every book he could get on the subject, but there wasn't much that could be found on it at the time (30 years ago).
He went to an "Open Day" at Northumbria University, the site of a product design course by amazing designer Jony Ives (also dyslexic). He was blown away by the opportunity to design the future. He was told to take a year of Art Foundations, which he did, and the next year he was there!
I asked Rob if he had any pictures of his earlier works as a student, and he shared this great reclining bike he made as a 17 year old and furniture based on bugs at 18!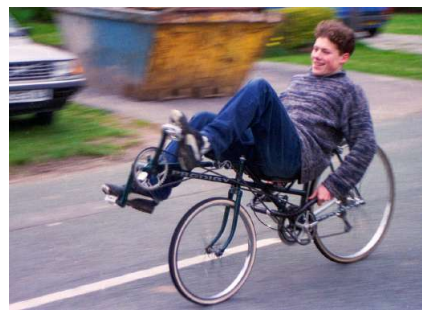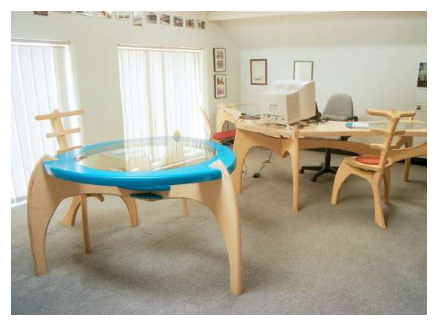 I thought it was pretty plucky of Rob to get a local design store to show his furniture. It never sold, but his father loved it and bought the set. What a great thing for his dad to do. It does take years to apprentice in art and design fields; and family and friends can help to keep the spark alive.
Flash forward to today, and Rob and his company Trunki makes animal suitcases that children can ride on. The concept was born in his university years, but he's now sold over 4 million suitcases, he employs 80 people in the United Kingdom, and he's been able to do all manufacturing in the UK.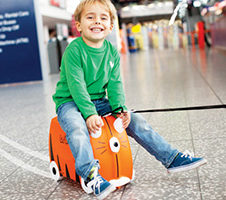 Trunki sells a lot of other things like cute swim bags and travel pillows. Check out his store HERE. His products are available in the US through Amazon HERE.
From previewing his book, I also knew that he endured some stress when Dragons Den investors (like the US Shark Tank) refused to invest in his product when the strap on a prototype broke.
It might have caused other entrepreneurs to give up, but when Rob headed home from the show, he realized he'd be getting a lot of traffic after it aired, and decided to put up a feedback form to hear what suggestions viewers had for his product lines.
He received over 2000 messages that were overwhelmingly positive. One of his first orders was from the Museum of Modern Art gift shop!
Check out Trunki below: