"I wouldn't have made it through school if it wasn't for shop class."
– Wil Sundberg, Owner Alchemy Orthotics & Prosthetics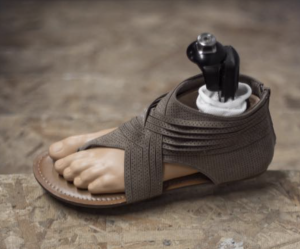 I first learned about Wil Sunderland in a news article about Alaska's struggles to identify dyslexic students. Wil is founder of Alchemy Orthotics and Prosthetics. As I learned more about his company, I was impressed by how he had infused his business with a lot of creativity and empathy, put together with a lot of spatial talent.
When it comes to arms and legs, every one is different, and differences aren't just related to anatomy and structure – how we walk, run, reach and grab, and everything else needs to go into the design of a good orthotic or prosthetic.