"The fundamental wiring of the brain that causes dyslexia also enhances our ability to see the big picture…"
– Attorney, Author, and Professor David Schoenbrod
David Schoenbrod is a big picture changemaker.
In fact, in his impactful life, he's been able to solve huge problems that many may have thought to be impossible.
Take the issue of lead in gasoline. The Environmental Protection Agency has estimated that some 68 million children had toxic exposures to lead from gasoline, causing brain injury and increased risk of other kinds of organ damage.
What David was able to identify, though, is how large systems like the federal government (Congress in particular) and other organizations can drag their collective feet in solving issues that may put health at risk.
David, at the Natural Resources Defense Council at the time, launched a series of lawsuits to force the EPA to regulate lead in gasoline and establish a national air quality standard. Only after winning the lawsuits, did the EPA move to do what it should have done. There were further delays (and more lawsuits, David has clear ideas about solving problems like this – read more HERE), but what needed to happen, finally happened, and air became safer.
Another example of a complex problem that David helped solve with his big picture strengths is the problem of the Metropolitan Transit Authority in New York. How's that for a multi-faceted and seemingly intractable problem?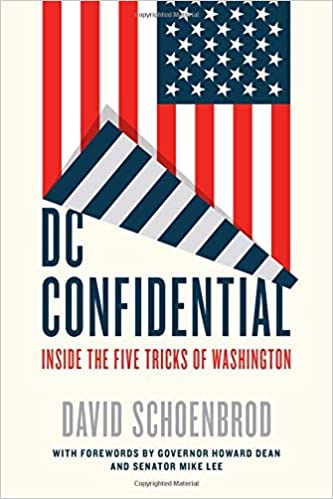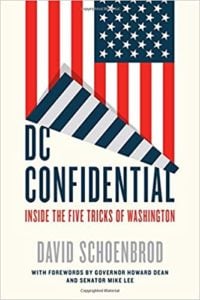 The dilemma in the late 1970's was that the MTA was creating a chaotic and dangerous situation, not providing appropriate maintenance for their vehicles, reducing lines to save money, and accruing a deficit that was increasingly difficult to repay. Politicians did not want to increase fares and they passed the blame along by asking the federal government to pay.
In this case, David and his colleagues created and sent a report to the mayor of New York, but also mobilized the media (see their New York Times article HERE) and other important influencers to get everyone on the same page regarding the need to increase fares and improve the system.
David has generously gifted us with a copy of his book, DC Confidential: Inside the 5 Tricks of Washington. If you would like a chance at a free copy, email: [email protected].
To see David at our Conference on Dyslexia and Innovation, click on the video below. For premium members, we'll be loading my interview with David in our Premium podcasts area.
In David's talk, he shared how he began to recognize his strengths when he was able to draw a map of an area that he only knew from driving through in a car; his story was one of the inspirations for our ARTSHARE program.