Stanford professor Jo Boaler talks about the 'good' and 'bad' ways that math is taught.
Flexible mathematical thinking and problem solving are good skills that many dyslexic students can do well at, but all too often, mathematics is taught with an over-emphasis on rote memorization, speed drills, and performance of repetitive procedures, which can be a weakness for students.
Boaler and her students made the following motivational video to encourage students to think about math learning with a positive 'growth' mindset.
Here is one example of how flexible algebraic thinking can be introduced using visual puzzles: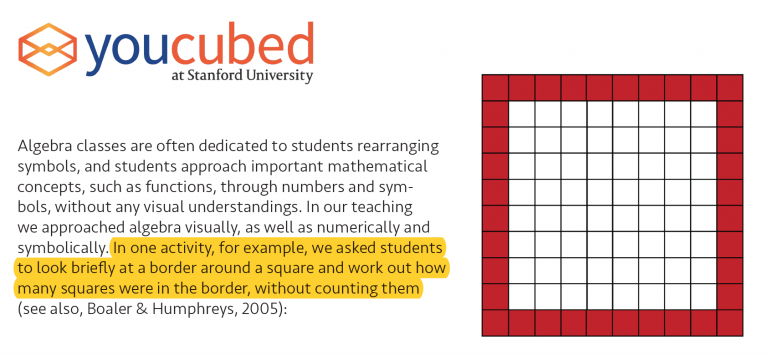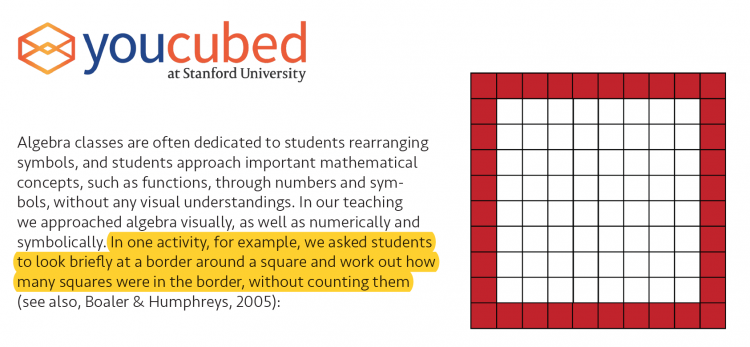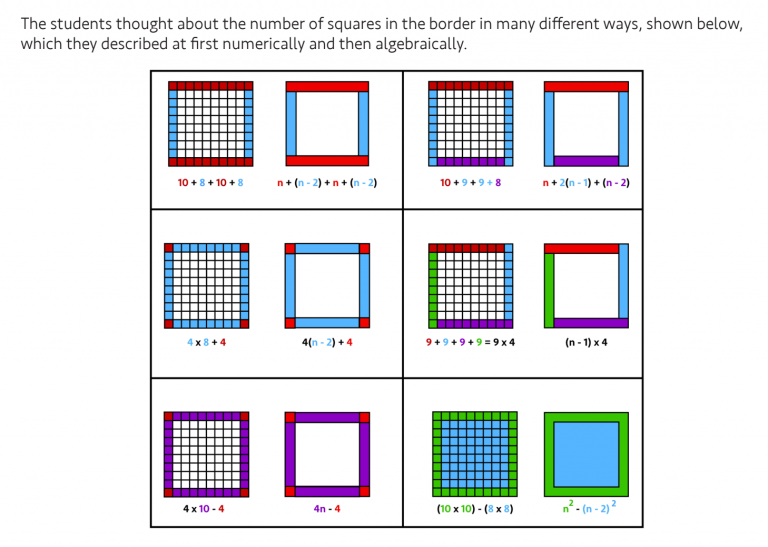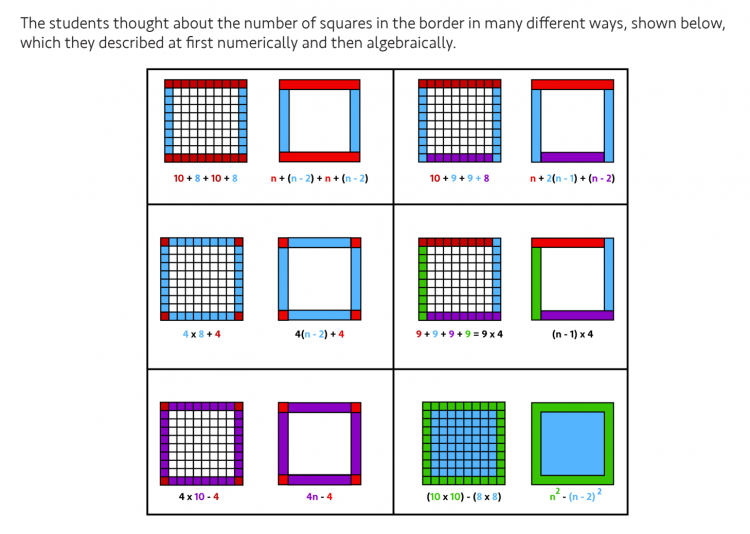 MORE VISUAL MATH ACTIVITIES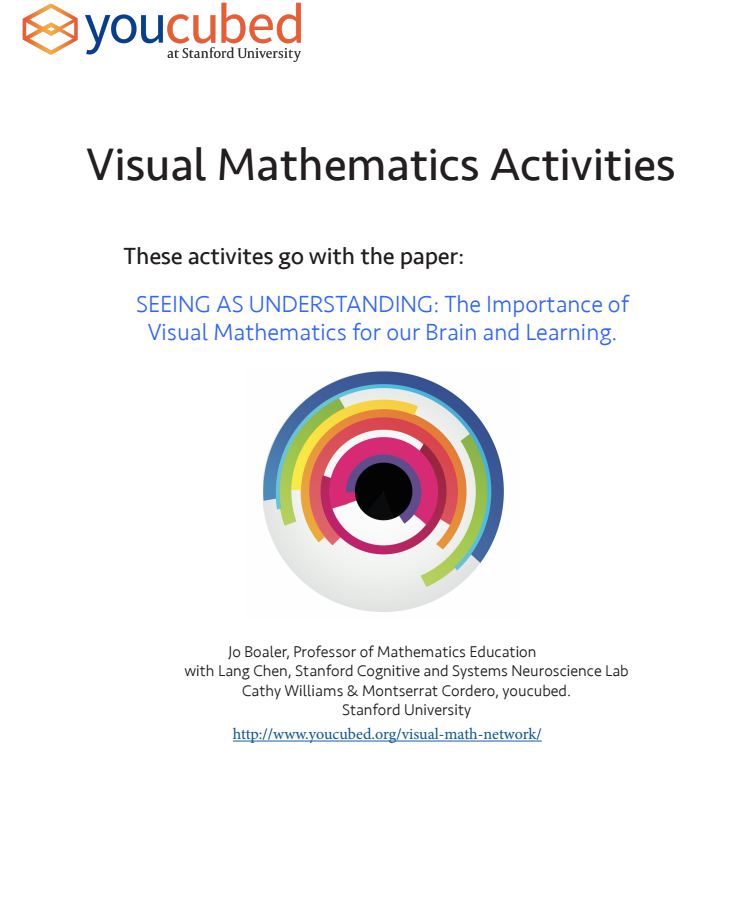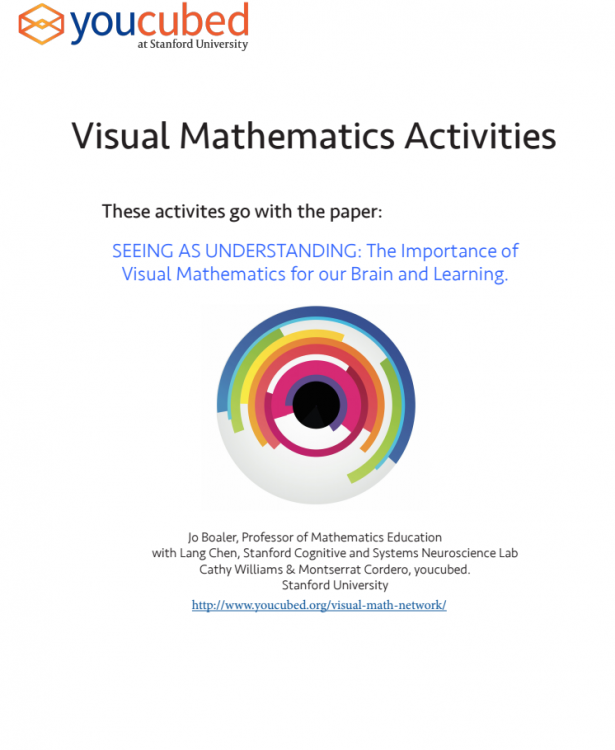 Jo's How to Learn Math online course is free HERE. A Spanish version is also available.
A new course from Jo / Stanford is $99 and starting in June: Mathematical Mindsets
A pre-recorded course How to Learn Math for Teachers is also available for $50-125.
Learn more HERE.