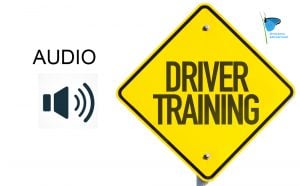 Check out the links below to audio versions of state drivers manuals OR pdf files of the manuals that can be read with our web-enabled text to speech program ReciteMe.
|| We've just heard that ReciteMe is having difficulty translating pdf's to audio. We will update you as there is more information. Sorry for the inconvenience!||  (10/3/2017)
To have the manual read to you from the pdf, click on the "Reciteme" button in the upper left of this web page. To disable text to speech, click the X in the upper right.  Thanks to the Pennsylvania Literacy Coalition's links to state audio version of the drivers manual.
** For Text to Speech versions – WAIT to allow Reciteme to translate the pdf into listening format. Longer Manuals Take Longer**  Also every effort has been made to link to the most current driving manual. Please contact us for any corrections.
To listen to manuals noted "text to speech", you must first 'Enable Recite' at the top of this page at Top Left. To disable Recite, click the X at Top Right. *** Please let us now if we need to update a Drivers Manual to a more current version. *** Last updated September 25, 2017.
Alabama:  HERE (text to speech)
Alaska: HERE (text to speech)
Arizona: HERE (text to speech)
Arkansas:  HERE (text to speech)
California: link to Audio Manual
Colorado: HERE (text to speech)
Connecticut: link to Audio Manual

Delaware: HERE (text to speech)
Florida: HERE (text to speech)
Georgia: HERE (text to speech)
———————-
Hawaii: HERE (text to speech)
Idaho: link to Audio Manual

Illinois: HERE (text to speech)
Indiana: link to Audio Manual

Iowa: HERE (text to speech)
Kansas: HERE (text to speech)
Kentucky: HERE (text to speech)
Louisiana: HERE (text to speech)
Maine: link to Audio Manual

Maryland: link to Audio Manual
————————
Massachusetts: HERE (text to speech)
Michigan: HERE (text to speech)
Minnesota: link to Audio Manual

Mississippi:: HERE (text to speech)
Missouri: link to Audio Manual

Montana: link to Audio on iTunes

Nebraska: link to Audio Manual

Nevada: HERE (text to speech)
New Hampshire: HERE (text to speech)
New Jersey: HERE.   (text to speech)
————————
New Mexico: HERE (text to speech)
New York: link to Youtube Video

North Carolina: HERE (text to speech)
North Dakota: link to Audio Manual

Ohio: HERE (text to speech)
Oklahoma: HERE (text to speech)
Oregon: link to Audio Manual

Pennsylvania: link to Audio Manual

Rhode Island: HERE (text to speech)
South Carolina: HERE (text to speech)
————————
South Dakota: HERE (text to speech)
Tennessee: HERE (text to speech)
Texas: HERE (text to speech)
Utah: HERE (text to speech)
Vermont: link to Audio Manual

Virginia: link to Audio Manual

Washington : link to Audio Manual

West Virginia: HERE (text to speech)
Wisconsin: HERE (text to speech)
Wyoming: HERE (text to speech)