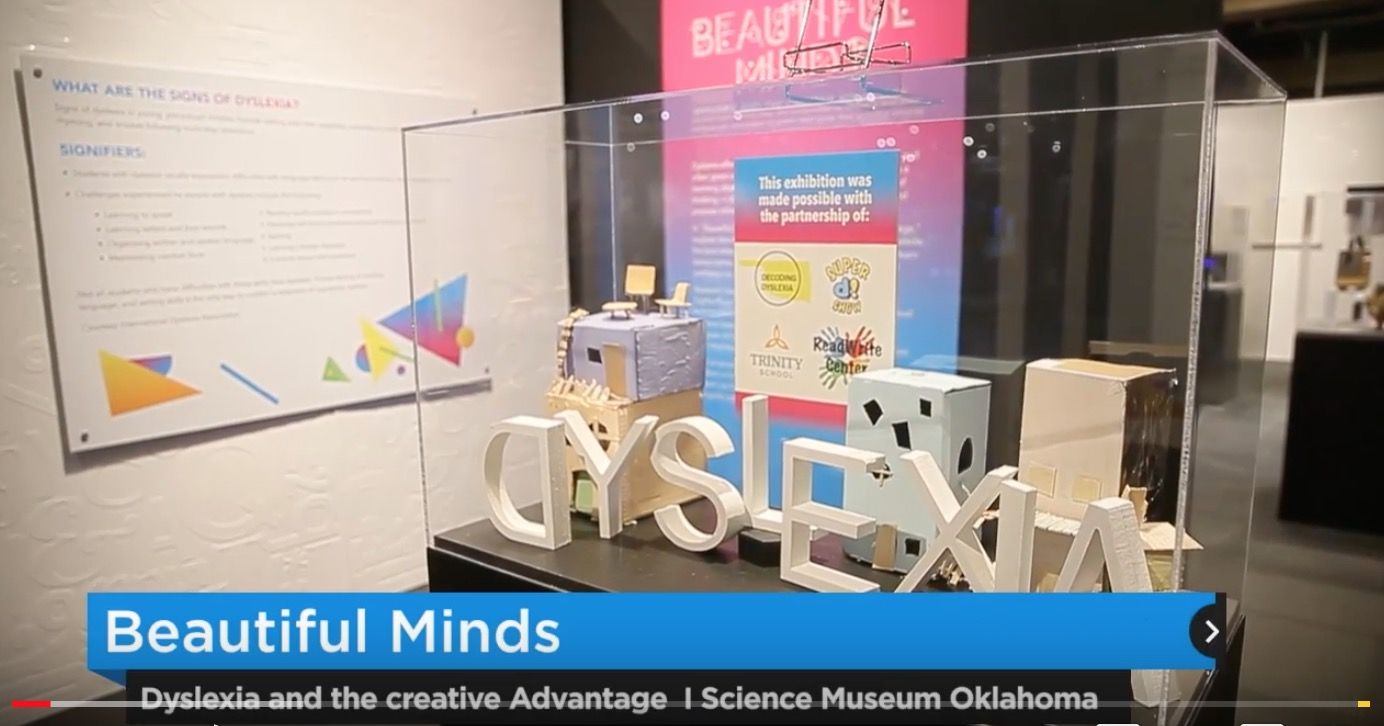 If you're in Oklahoma, check out the Science Museum of Oklahoma's Dyslexia and the Creative Advantage exhibit.
From the Oklahoman:
"Beautiful Minds" pays tribute to famous achievers who have or are believed to have had dyslexia, including Steve Jobs, Leonardo Da Vinci, Albert Einstein, Erin Brockovich and Agatha Christie; showcases the artwork of dozens of students with dyslexia from Oklahoma City's Trinity School; and through a partnership with Decoding Dyslexia Oklahoma, spotlights several students who have overcome the challenges of dyslexia to achieve personal and academic success."
The goals of the exhibition are several – increase awareness about the creative advantages that come with dyslexia, but also educating museum- goers about school-based symptoms and signs so that they get the tools and supports they may need.
"I know that dyslexia is being recognized in students that have come to this exhibit. I know it for a fact because my mom has decided to get my niece tested now that we've done this exhibit," Atchison said.
"There was one girl who came through here who is dyslexic and she has always had a lot of shame associated with it. … Her reading specialist that works with her the next week could not get her to stop talking about all the positive aspects of being dyslexic. She was like, 'I'm better at this, I'm better at this, and this person was dyslexic and this person was dyslexic.' So, it really made a difference."
Congrats Oklahoma Science Museum and Decoding Dyslexia Oklahoma on what looks to be a great event!