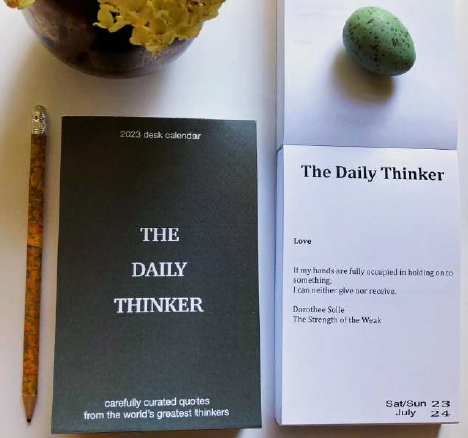 Recently, we were contacted by a member of this community, Preston Ausbrook, who told us that she has been making The Daily Thinker quote calendars for family and friends since 2018.
She asked if she could now donate all profits to Dyslexic Advantage!
We were very touched and said yes! They are now for sale in her newly created Etsy store HERE.
Preston said the idea for the calendars came from her dad who was a writer had a love of "all things literary" and was able to recall quotes from all different books. Preston said she never became a writer, but loved collecting other people's words.
When she had her own child, she would buy little quote calendars, and they had a regular routine of reading the quotes (it's a good tradition for dyslexic kids because the reading is usually pretty manageable, but words or thoughts really have a point to them).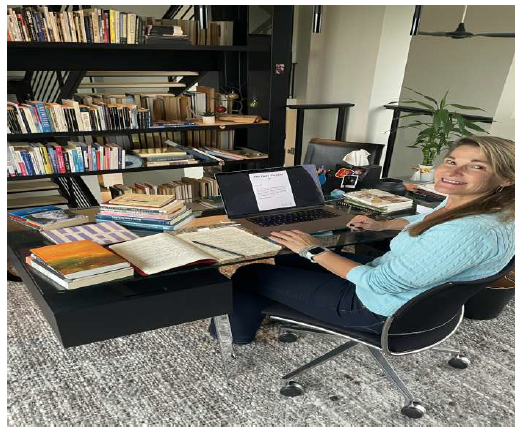 As her son got older, though, Preston realized that it would be nice to have some quotes that encouraged their readers to go a little deeper – and Preston's Daily Thinker calendars were born!
Besides becoming a nice daily ritual to share with her son, Preston found that good quotes made them want to know more about the speakers and their books. Sometimes, a thought-provoking quote might lead them to talk about whether they agreed or not and interesting discussions followed.
I told Preston that our daughter Karina loved collecting quotes and she even traded favorite quotes with her friends. Those in high school debate know that quotes are pithy ways to distill down points. She was also a little wordsmith who admired well-turned phrases.
Here are some sample quotes from The Daily Thinker (present and past):
"The world is changed by your example, not by your opinion." – Paulo Coelho
"There is joy in the pursuit of anything." – Robert Henri The Art Spirit
"Sunshine all the time makes a desert." Proverb
Some of Karina's favorites (not in Preston's calendar):
"Borrow money from pessimists – they don't expect it back." – Anonymous
"Success consists of going from failure to failure wihout loss of enthusiasm." – attributed to Winston Churchill but perhaps not?
"Remember no man is a failure who has friends." – Clarence from It's a Wonderful Life