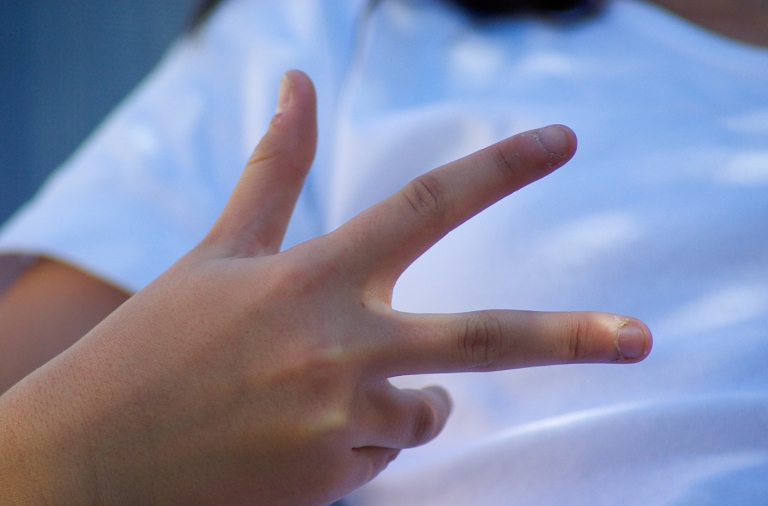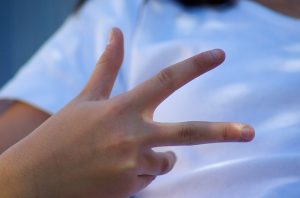 The researchers found that when 8-to-13-year-olds were given complex subtraction problems, the somatosensory finger area lit up, even though the students did not use their fingers. This finger-representation area was, according to their study, also engaged to a greater extent with more complex problems that involved higher numbers and more manipulation. Other researchers have found that the better students' knowledge of their fingers was in the first grade, the higher they scored on number comparison and estimation in the second grade. Even university students' finger perception predicted their calculation scores…
Evidence from both behavioral and neuroscience studies shows that when people receive training on ways to perceive and represent their own fingers, they get better at doing so, which leads to higher mathematics achievement. The tasks we have developed for use in schools and homes (see below) are based on the training programs researchers use to improve finger-perception quality. Researchers found that when 6-year-olds improved the quality of their finger representation, they improved in arithmetic knowledge, particularly skills such as counting and number ordering. In fact, the quality of the 6-year-old's finger representation was a better predictor of future performance on math tests than their scores on tests of cognitive processing.
Too bad that "Many teachers have been led to believe that finger use is useless and something to be abandoned as quickly as possible."
Sometimes what comes naturally is right.  Thanks Dr. Jo Boaler. To hear more from her about math watch the webinar she gave us.
Reference: The Atlantic