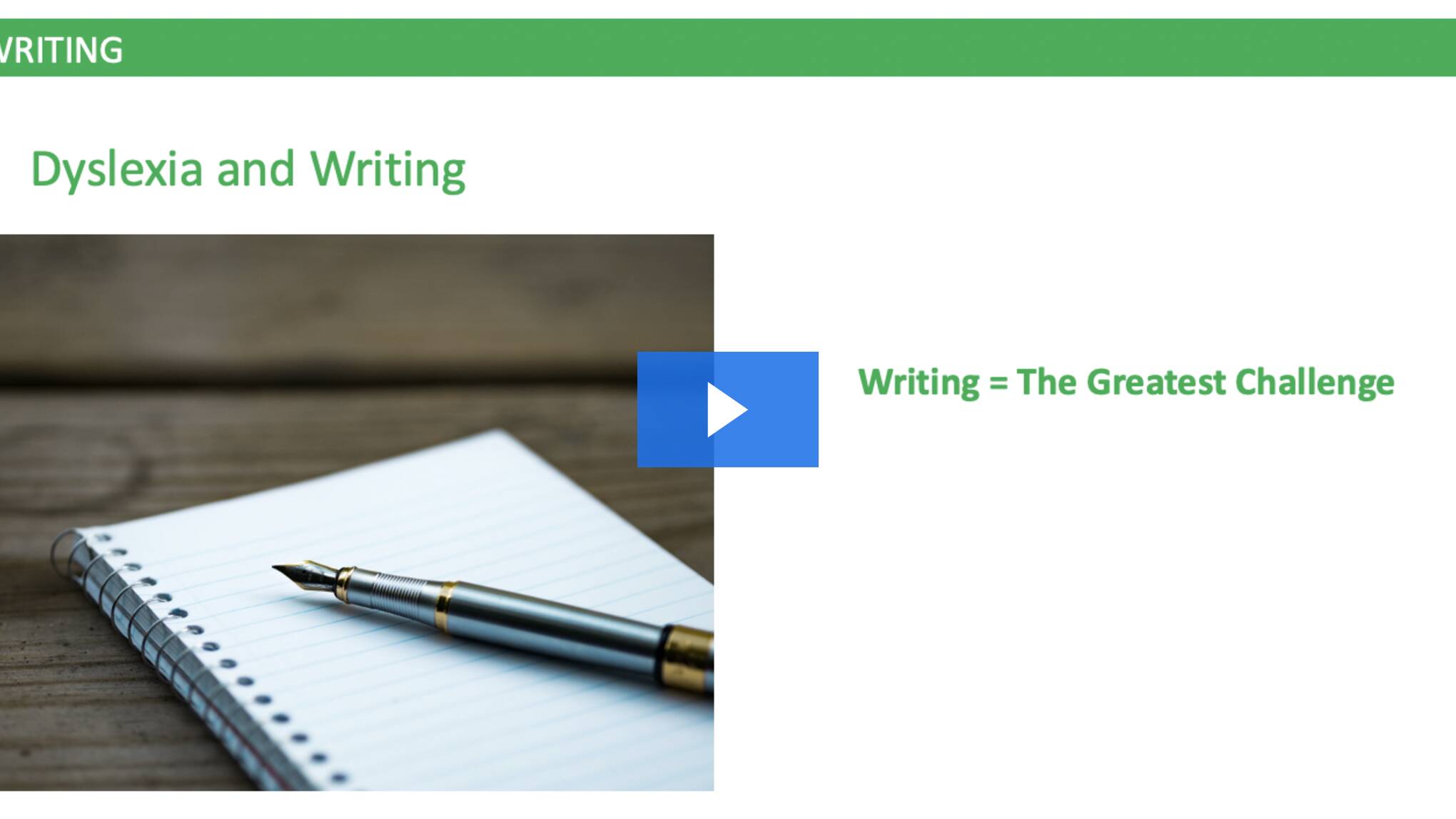 Here's the module on Homeschooling Writing!
Writing can be one of the most challenging tasks that dyslexic students ever face, but with it can also be students' greatest strengths. Take the long view of writing. The most difficult time is at the beginning. Your students have important things to say and you will be able to help unlock this ability.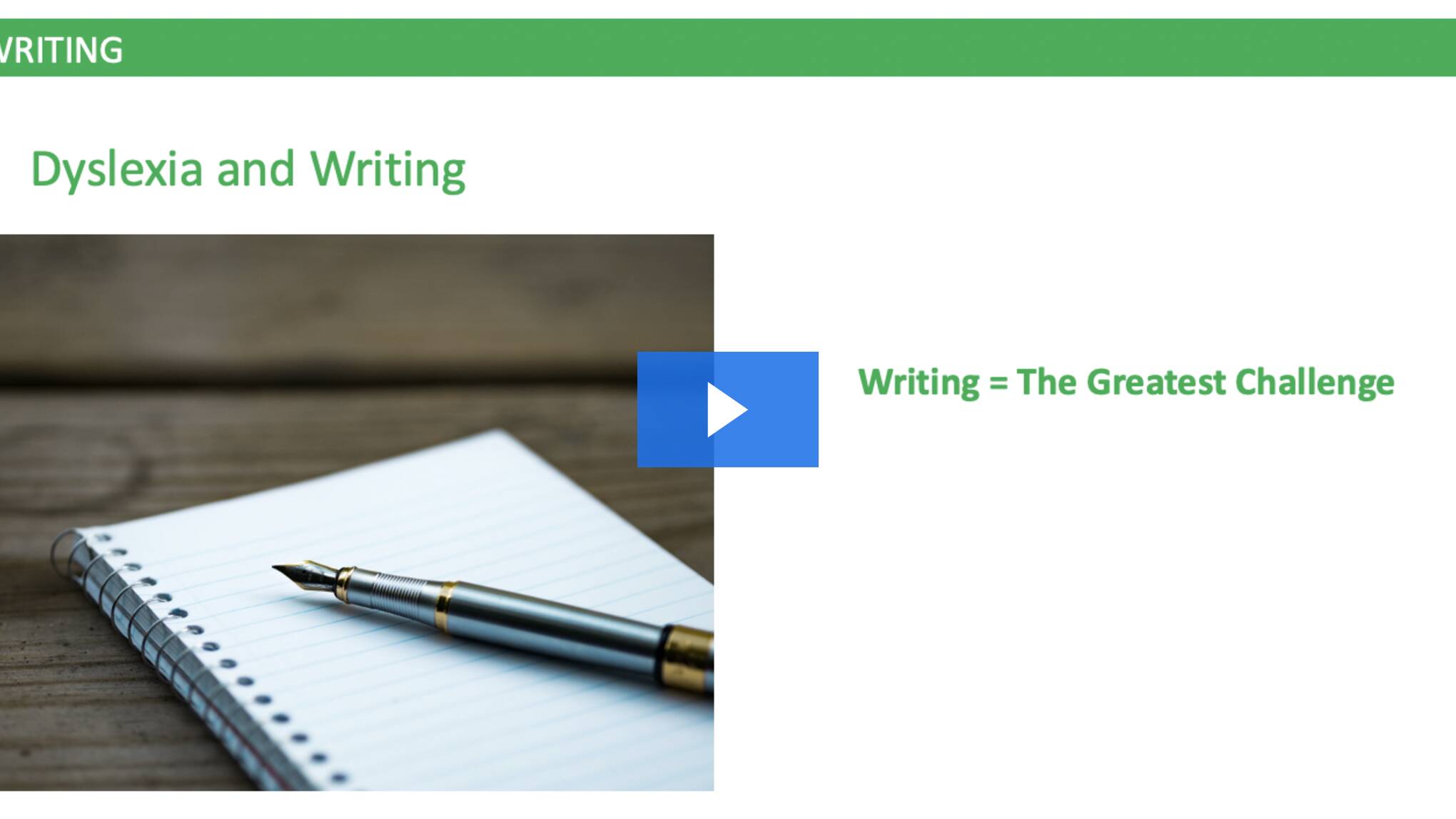 Presentation in PDF: HERE. 
Example of Air Writing in a Slingerland Classroom
WRITING RESOURCES
25 Fine Motor Activities at Home by Mama OT
Singapore Grammar and Sentences to Paragraphs
Writing Skills Diane Hanbury King
Institute for Excellence in Writing