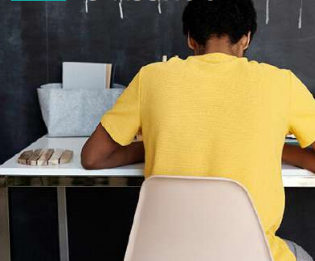 With the rise in vaccinations, many schools have opened with a hybrid schedule which has some pros and cons for dyslexic students.
ONLINE ASSIGNMENTS – GROUP PARTICIPATION and AUDIO
The reduction in written assignments since of the start of the pandemic has provided relief for many students in terms of the quantity of homework. In its place though, sometimes classroom participation can take greater importance, which may leave out quieter students or students with word retrieval or auditory processing difficulties.
With all the upheaval and need for teachers to adjust their teaching practices since the pandemic, parents and students should not be surprised if their teacher is not aware of how practice changes have affected their students.
If your student has auditory processing difficulties, check to see if the audio has been optimized for your student. It may be possible to request better headphones for online classes.
If the following applies, have the student provide a written request similar to the one below to request accommodations:
"Dear Mr. X, Because I have both auditory processing and word retrieval difficulties, it's difficult for me to participate in online class discussions. I would like to request an accommodation to post in the chat or even record a response that I could submit to you later…"
Of course, some other substitution can be suggested depending on the student. In general, it's easier to obtain a request when suggesting a substitute activity rather than asking for a requirement to be waived.
When requesting a change or accommodation, it's best in the same letter to suggest a substitution.
Besides classroom participation in real time, teachers might also consider options like Pear Deck for Google Slides (see below). Pear Deck is a free-premium add-on to Google Slides that allows students to comment on presentations. It includes Immersive Reader (beta) and teacher feedback in the paid version.
Another option for student engagement is an app like Flip Grid that allows students to add video responses to discussion prompts (see video below).
Educator accounts are free through Google or Microsoft sign-ins. Group participation is asynchronous so less pressure is put on rapid back and forth answering.
Because of all the adjustments that have had to be made with pandemic school, it's even more important to be aware of problems that can arise with students learning and expressing their ideas in remote classrooms.
SCHEDULING
For some, the irregular schedule of hybrid schooling may be one of the most difficult aspects of school. Here are some ideas to help organize a mix of in-person and remote learning:
Here are 20 Tips from School Habits from an executive function coach.
There are so many good ideas in this video, including keeping a daily and weekly schedule, assignment book, and filling in your email signature!
Katie Azevedo's tips are good for middle school and higher – including graduate school or even post-grads.
Katie also has a blog with all sorts of other helpful information HERE.