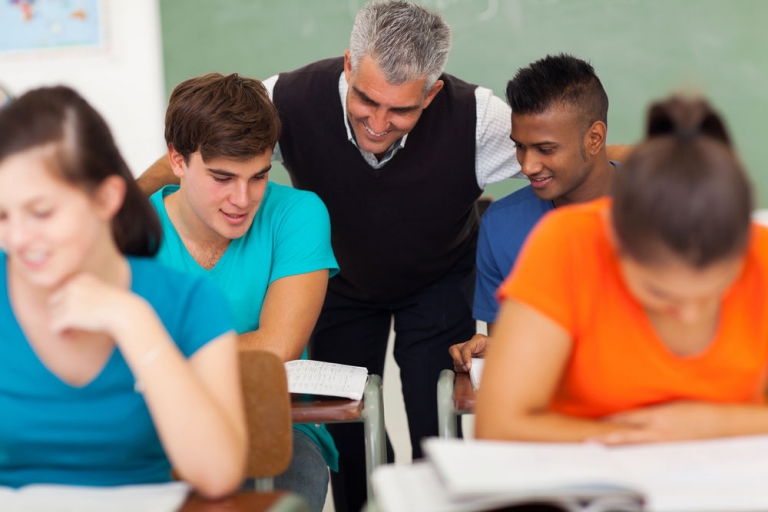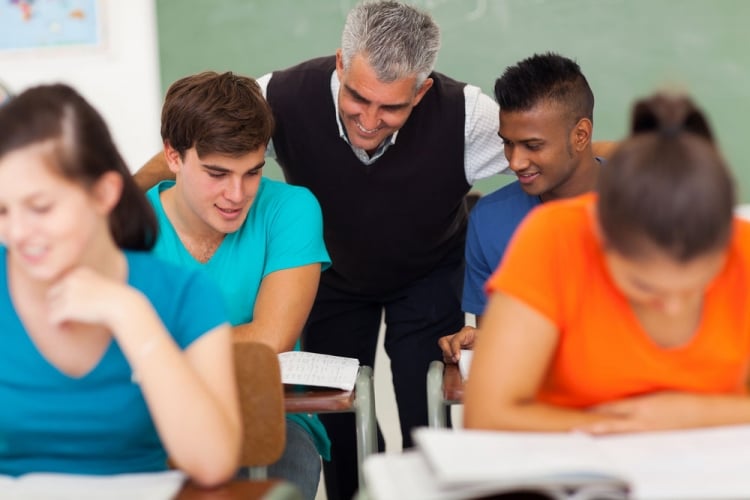 Here's one remarkable school decided to go 'all in' to help a dyslexic high school student who seemed to be slipping away. Matthew was a rising 10th grader at a non-selective high school. The majority of students at the school were described as being of low socioeconomic status with some 40% of students identifed with special educational needs.
Matthew came to the attention of the school psychologist because of poor organizational skills, forgetfulness, not turning in homework, grade deterioration, and problems keeping up with the curriculum.
Matthew's parents had reported that only mild spelling difficulties had been reported in middle school. Reading and writing were not of a major concern. Matthew had made the transition to high school as a "motivated, enthusiastic, and independent student," but since his time in high school, he became "disaffected and unhappy" and stress had developed at home surrounding homework and unwillingness to attend school.
What the School Psychologist Found:
– Significant discrepancy between IQ & literacy
– Matthew talked about feeling like a failure and not being able to meet good standards he had met previously
– Matthew found note-taking difficult
– Lonely at school, reported "didn't fit in"
– Felt teachers singling him out because of poor presentation, unfinished homework, poor spelling
– Always on the "outside, looking in"
– When asked about strengths – Matthew mentioned Art & Information Technology
What the School Did:
– Whole School Training Day to increase staff awareness of Dyslexia
– School Departments developed uniform policy for marking spelling and grammar; test were graded and reviewed with Matthew present.
– School-wide policy – NOT to ask Matthew and other students to read aloud in class
– Teacher policies to minimize student anxiety caused by failure
– Teachers provide handouts and key vocabulary in advance
– Matthew and other students not required to write to dictation or take notes other than key points
– Strategy training for Matthew and other dyslexic students – graphic organizers, mind mapping, oral spelling
How Matthew Changed: (after 6 months)
– His Ability-Achievement Discrepancy narrowed (insignificant) for IQ & Reading; discrepancy with spelling persists.
– Matthew saw school as a 'more caring.' Improved relationships with teachers.
– Felt less lonely. Better "fitting in"
– Beck scores improved significantly for anxiety, anger, self-concept, and disruption. Unforutnately, Matthew's depression scores remained below average.
We know much more today about Dyslexia. Surely some of these changes still could be possible in today's public schools? We hope so.