The grand-daddy of them all is still probably Readworks, but if you like to change things up with leveled reading, check out News in Levels (alas Newsela is no longer free) or Tween Tribune, run by the Smithsonian.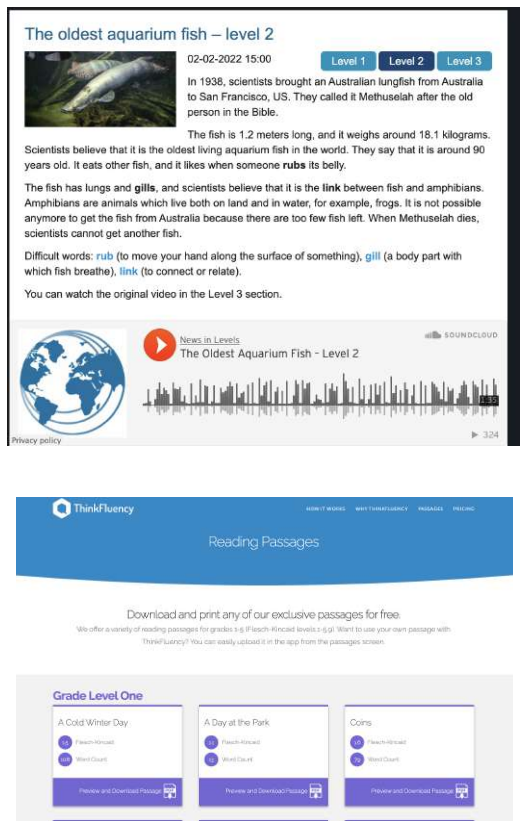 If you do use Readworks, make sure you know about the slider at the bottom of the left sidebar that can help students select the correct reading level.
One nice thing about News in Levels is that each new item includes either an audio track or video.
If your students are assigned to conduct research on the internet, but may struggle with reading text they find due to their reading level, have them install Rewordify to reword difficult words or phrases or activate their browsers text-to speech.
If you're looking for a few short reading passages for reading fluency practice, you can download the free assortment at Think Fluency or a fantastic collection on this page Reading Sage.
The DIBELS downloads have A LOT on them. They're especially handy now because the real DIBELS website currently seems to be undergoing some changes.