"When students say that they do not like to write I ask them why. They typically respond with, "Because I hate it" … after incidents like this I cannot help but sit back and ask myself why I think they do not like to write…"
One young teacher of high school students put her own assumptions to the test and her teaching has changed forever.
Students with dyslexia often hate to write because there is such a huge gulf between the ideas in their heads and what they can get down on paper. At a recent talk to some student teachers, I asked the room what they thought they could do for a high school student who was very slow and having trouble getting their ideas down on paper. The lack of ideas and awkwardness were palpable. "Give the student more time?" came a hesitant reply.
As a lot of us may know, just giving it more time, often doesn't do much except deepen the frustration and (often) despair.
That's why it was refreshing to see one young teacher's courageous exploration of how changes in teaching and writing support can be used to break down the barriers.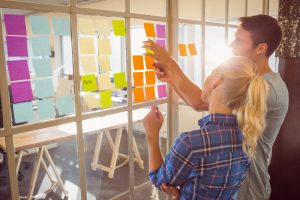 Here are Mackenzie's assumptions – for Premium Subscribers, we'll talk about Mackenzie's approach to tackling these obstacles one-by-one (KaPow!)
1. Students think they can't write (but they may have never been taught to write).
2. Students don't know what the teacher wants – can't start.
3. Students don't feel connected to their writing assignments. Continued for Premium Subscribers BELOW. (Join Premium $5 per month and you'll be helping more dyslexic kids!)