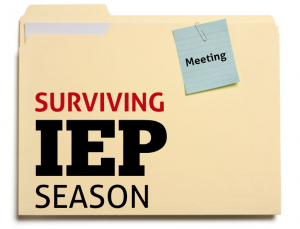 IEP season usually runs from late March through early June, and it's a time when parents and teachers meet with the IEP team to assess the past year's progress and also plan for changes that should take place for the upcoming year.
Be aware, too, that we have a new Supreme Court decision that is holding school districts accountable.
Here is an important excerpt from the Endrew F. vs. Douglas County School District decision:
"The IEP must aim to enable the child to make progress. After all, the essential function of an IEP is to set out a plan for pursuing academic and functional advancement… When all is said and done, a student offered an educational program providing 'merely more than de minimis' [trivial or minor] progress from year to year can hardly be said to have been offered an education at all.
"For children with disabilities, receiving instruction that aims so low would be tantamount to 'sitting idly … awaiting the time when they were old enough to drop out' … Every child should have the chance to meet challenging objectives."
1. WHAT TO BRING: Current IEP, papers, tests, and report cards; past and present evaluations; doctors, tutor, and therapist notes (including relevant emails). If there are certain test scores or details you want people to notice, highlight and circle them so the committee can find what you want them to find.
2. BE PREPARED. Review grades and progress reports. Do you think your student met this past year's goals? Were the goals specific enough to show progress? Are there accommodations or modifications missing from your student's program? For instance, it is common that students aren't provided appropriate accommodations for them to use their science or social studies text. They should either have an electronic textbook with text to speech or maybe an audiobook version that accompanies the student's print textbook.
Howard Margolis recently wrote a great review of IEP suggestions where he suggested emailing a List of Needs and Sources to your student's case manager before the IEP meeting.
3. SAY DYSLEXIA…IF YOU CAN. If your student has been formally identified with dyslexia, then having it as part of the IEP documentation may help you connect your student to all the educational and scientific research data about strategies that are helpful for dyslexic students. Dyslexia is NOT just reading. If you are in one of those unfortunate schools that says "we don't say dyslexia at this school," then share your copy of the statement from the Department of Education about dyslexia (for example here or here).
4. PLAN AHEAD IF YOU ANTICIPATE HAVING TO DISAGREE. BRING ALONG SOMEONE TO ACCOMPANY YOU.  Because emotions can run high at your meeting, especially if there is some disagreement about progress or strategies, pre-plan out diplomatic ways to disagree. For examples, check out these ideas from Howard:
EXAMPLE "The team says, "Having that book in digital is a good idea, but unfortunately it's unavailable. She'll just have to try harder."
You might say, "Trying harder won't work. Alexis has tried for years. She's overwhelmed. We have to minimize, not increase, her frustration. The good news is that you can scan and digitize lots of reading materials. The Kurzweil systems or a regular scanner plus MobiCreate, a free software program from Amazon, can quickly turn articles and stories into digital books. With a PDF or Word file, it takes less than a minute.
"And like thousands of schools throughout the country, you can get help from Learning Ally. Membership is inexpensive and offers more than 75,000 digitized books. And you can download digital books from many local libraries. So, to provide her with a FAPE, let's put digital books in her IEP. After all, it's very doable." (From Fernette: Bookshare.org is FREE and available for students and schools – it provides digital books that can be use with a free text-to-speech software or inexpensive apps like Voice Dream Reader)
EXAMPLE The team says, "Our reading specialist and our special education staff are not available to provide her IEP's one-on-one instruction. But we do have volunteer parents who attended our half-day workshop on using phonics reading programs."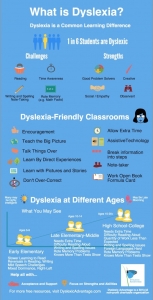 You might say, "Volunteer parents, however well motivated, are inadequate. Reading disabilities (or special education lessons) are complex. That's why hundreds of graduate textbooks focus on just this topic. I doubt that anyone would go to a volunteer parent for knee surgery. So please, let's get an experienced, state-certified professional."
5. YOU DO NOT NEED TO SIGN AN IEP YOU DON'T AGREE WITH. IEP meetings should work toward a consensus, but because there is no federal law requiring that parents sign off on an IEP, it's up to each state. Some have the requirement, whereas others don't. Look for the regulations at your state Department of Education.
Some great references for  IEP meetings (including  potential adversarial ones) include Howard's Negotiating
Your Child's IEP: A Step-By-Step  Guide and Pete Wright's  Wrightslaw: From Emotions to Advocacy.
Remember our Dyslexia Cards can also be ordered through the Dyslexic Advantage Store!