We've talked a bit about speech to text for writing, but over time, many dyslexic students may prefer to write by typing or by hand.
Technology can help dyslexic writers in many different ways, depending on their needs.
For young children with little or no eideitic (snapshot picture) memory for letters may benefit by an alphabet strip pasted inconspicuously in a folder or perhaps on a bulletin board.

Students who are able to write by hand, but write very little because they're uncertain of how to spell words, benefit tremendously by apps like Easy Spelling Aid which will find the spelling of words by speaking into the microphone. It also translate words.
Check out these apps! Click on photos to access their sites.
Easy Spelling Aid and Translator $7.99
Available for iOS, Android, Kindle Fire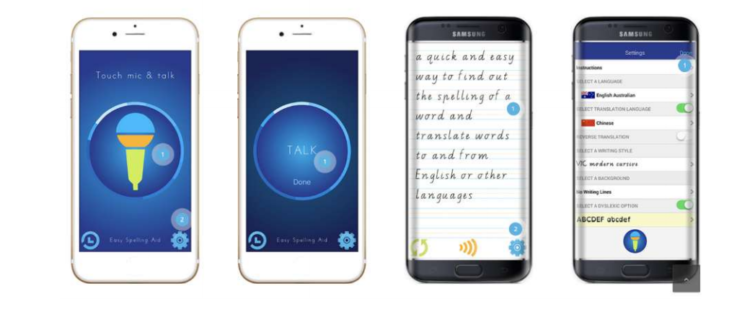 Microsoft One Note Learning Tools / Immersive Reader has shared its tools with e-learning platforms like Canvas and Discovery K-12 science so that its state-of-the-art dyslexia-friendly platform is available for students to use and optimize for personal use.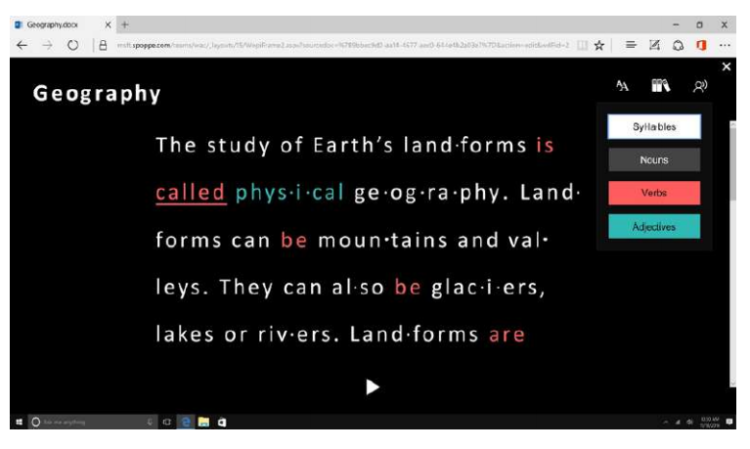 Microsoft's Immersive Reader is free and has great text-to-speech, translation, parts of speech, and syllabification functions that can improve readability.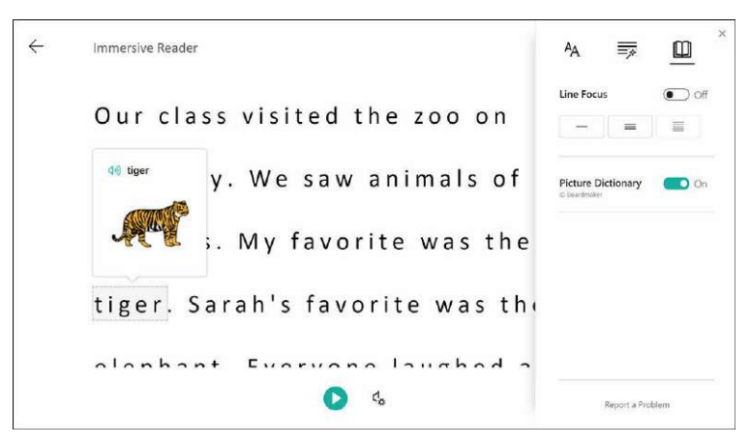 The fact the company has now opened up these tools to educational companies for free will only improve the accessibility of materials.
Additional helps have been the improved integration of their picture dictionary and expansion.
In addition to allowing options to change font color, fonts, and background colors, they also bundle the software with some professional level text-to-speech voices.
When reading aloud, words are highlighted at the same time, so that software can be instructive as well as an accommodation.
The last few years have seen a great improvement in artificial intelligence-powered writing assistants.
Many people have downloaded the free version of Grammarly and it can carry people a long way; the Premium version ($140 per year) offers more clarity focused rewrites.

Many are also familiar with the free contextual spelling and grammar checker from Ginger.
Ginger has a free version for download as well as free Chrome extension if you'd like to check it out.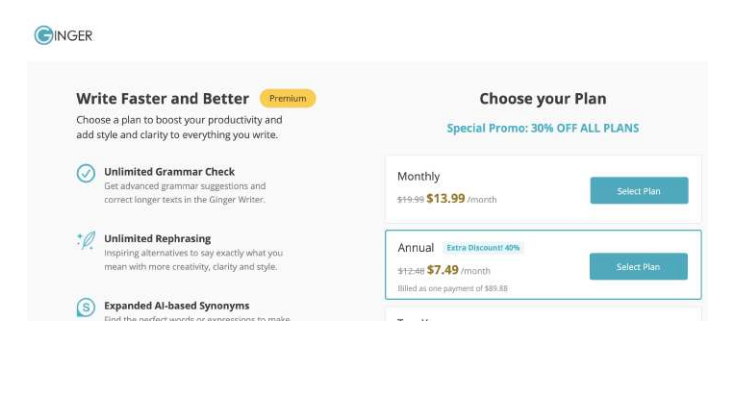 WordTune (free, premium $119 per year) was recommended to us by one of our members.
It rewrites your sentences and also can make variations depending on whether you're writing casually or more formally. Because sentence variations differ in their syntax and word choice, the software may also train as well as accommodate.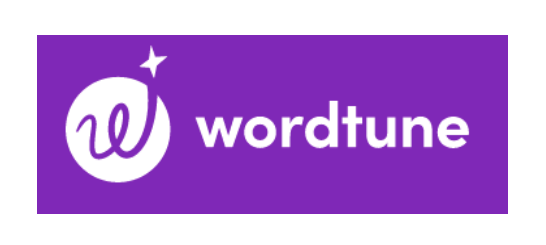 Don Johnston's Co:Writer and Snap & Read were designed specifically for the LD market, but we don't know how well they've kept up with the competition for AI-assisted writing.
Co:Writer can be used by older dyslexic writers who may like making libraries of information from sites like Wikipedia which may help prompt them to elaborate on their writing. It also makes educated guesses at words and phrases which can help students with retrieval issues.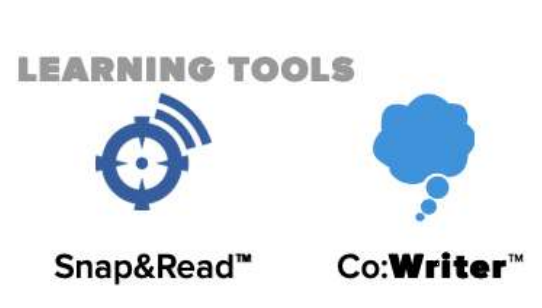 Hemingway Editor ($19.99, for Mac or PC, no internet connection required). Free trial. Some people like the app, while others hate it. It aims to simplify writing and will remove adverbs in one click, but it does not do any rewriting of what you've written. It will change passive tense to active though.