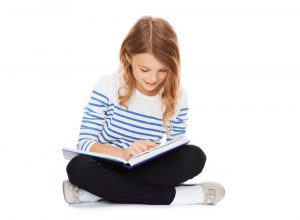 With new legislation moving schools toward early identification of students with dyslexia, teachers, classrooms, and districts are having to decide on which screener would be best for identifying students "at-risk."
For dyslexic students, presence of a reading gap has been detected as early as the first grade and early intervention is well-recognized to be beneficial. Universal screening in schools is a great idea – parents, teachers, and students should just be aware of the limits that a brief screening tool can have.
Most early screeners will not include cognitive or intelligence tests (e.g. working memory, reasoning, 'giftedness') nor will they assess non-reading academic tasks such as math, writing, or spelling. They are a start, however, and will definitely be valuable for helping kids get the appropriate education for reading in the early grades.
What are the assessment tools currently approved by state?  The California Department of Education recently (March 2016) completed a survey of state approved assessment tools. If you don't see early reading screeners under your state, it may be because task forces are currently working on making those decisions.
For Premium subscribers, we'll do a deeper dive into 3 tools: PAR, PALS, and Dibels / Dibels NEXT. But for our regular member. here's Literate Nation's white paper on screening assessment tools. This review seemed to give the nod to PAR, but be aware that the PAR is a brief screener that doesn't assess full-text reading comprehension, writing, or spelling.