Congratulations to Steven Erickson and his brother Mark who won a coveted spot on the second season of Lego Masters to compete for $100,000.
Steven and his brother Mark have long been known to the LEGO community. You can find Steven HERE.
I have to say I especially enjoyed seeing the variety of Steven's trees and the storytelling that goes on in his projects like in the forest below.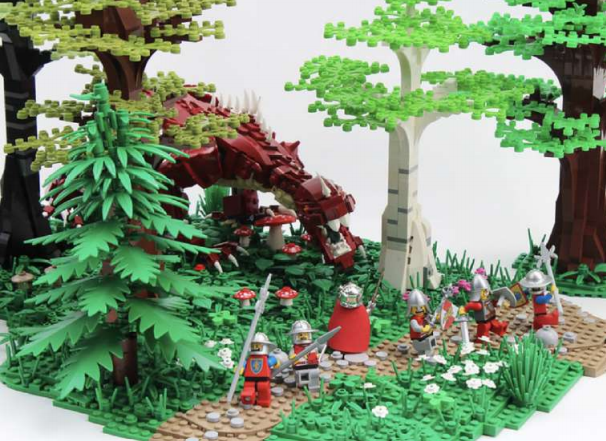 For the challenge, Steven and his brother have 8 to 12 hours and an enormous brick pit to create scenes based on a challenge.
Steven told me that he and Mark were first approached for season 1 of Lego Masters, but he was just 3 weeks out of school and had accepted a job as a welder, so the timing wasn't right.
Steven told me that he's currently been working for a welding company that builds big refrigerators – like those for industrial buildings. Steven enjoys it because it's almost all hands-on work and very little paperwork. Besides stick welding and using plasma torches, he operates cranes and drives forklifts.
Steven: "I've learned a ton…I work with some great people and learned a lot about myself working there."
Fernette: "Is there a lot of problem solving associated with welding?"
Steven: "Absolutely…You have to compensate for a lot of variance because a lot of the parts that you bring in are outsourced so they're not always the right length or the right size. Sometimes the table is off level or something like that…there's a lot of other things like that. So there is a lot of problem solving… Some of the stuff we have to do is using plasma torches which can burn at 30,000 degrees. Wow, nice. Right through many inches of steel. So it's pretty impressive."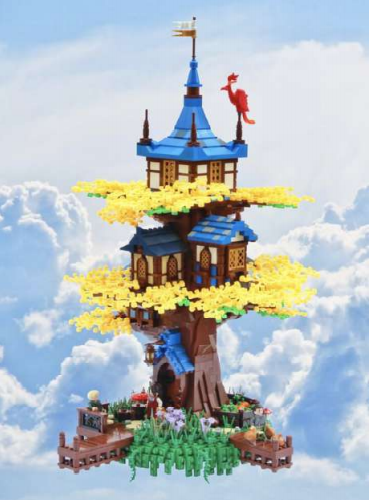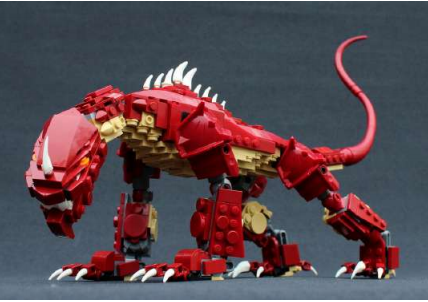 Check out Steven's other creations HERE.
In terms of Steven's dyslexia story, his mother trained as a teacher, so she was prepared to teach her kids when their family made the decision to home school.
Steven: "I noticed something funny, you know, like something a little different. Compared to my friends, I was making a lot more stuff. I was doing a lot more stuff and I could learn quickly…like I learned to swim and ride bikes really quickly. I could also learn quickly, but other things were incredibly slow. Reading and spelling were the hardest by far, as well as math too. Math was a little easier, but some parts of math were a struggle..
My sister (5 years old) was way ahead of the game reading. She's sort of the opposite of me. My brother was way ahead too, but he was also older (2 years)… When I got to his age, I was still struggling and I was still behind. So I noticed something was definitely up. It was my friends, too. They could all spell words. They were all learning words and I just wasn't. It wasn't my mom. I knew that because my siblings were doing fine. So I'm like, OK, something's up here, but on the flip side, I can make stuff. I made toy weapons, shields, and stuff and I made costumes to go with the shields. I had a Viking setup.
Actually, Steven has published several books available on Amazon that show kids how to make costumes and toy weapons out of duct tape. It's part of his Warfare By Duct Tape series.
** In fact, if you or someone you know is talented with LEGOs, duct tape, or another building toy, we'll be giving away one of Steven's books. Submit a photo of your project HERE through our Artshare form. We'll also share it in an upcoming issue of this newsletter and you might also win one of his books!
Here are a few examples from Steven's books. Clicking on the book cover will take you to the book for sale on Amazon. The Knight book shows how to make weapons with duct tape, while Anselm is a saga with Lego illustrations. Congratulations Steven for all your accomplishments including making it to LEGO Masters.
Steven's books on making medieval costumes and weapons with duct tape and his book, The Envoy, that includes his LEGO illustrations.