Multisensory learning is often considered the gold standard for dyslexic students.
Technology can help by converting text to speech, adding pictures, or adding some action to what otherwise might be a passive task.
READING
When it comes to reading, early readers need to reliably hear sounds and associate them with letters, letter groups, and words. The easiest to understand are professional readers of audiobooks who read with liveliness and drama. Older students and adults may be able to transition to electronic voices, especially if they can be sped up.
PHONICS AND STRUCTURED LITERACY
Blending Board, iOS FREE (below) creates free customizable deck of phonemes. Also includes multisyllabic words.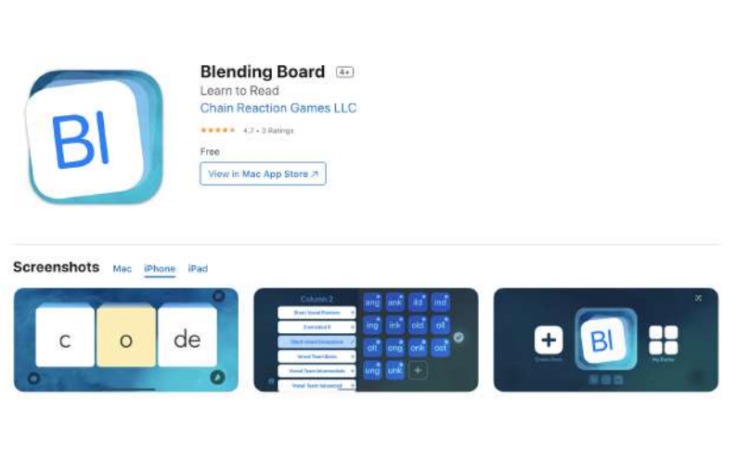 PHONICS GENIUS (below) is 99 cents on iOS and has over 6000 words grouped by phonics sounds.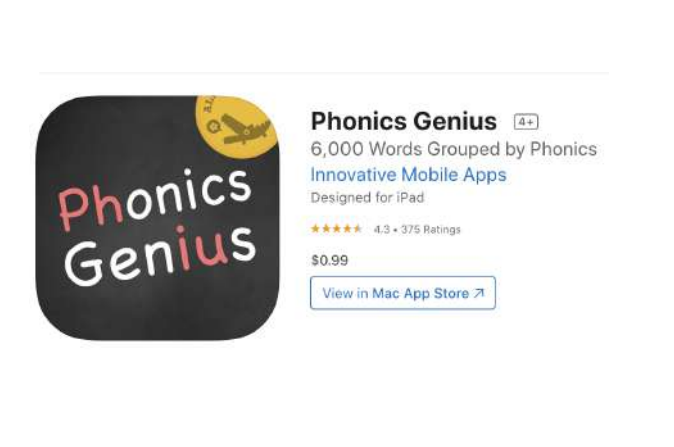 Pocket Phonics iOS (below) is $6.99. 12 groups of sounds with storybooks (that cost extra.)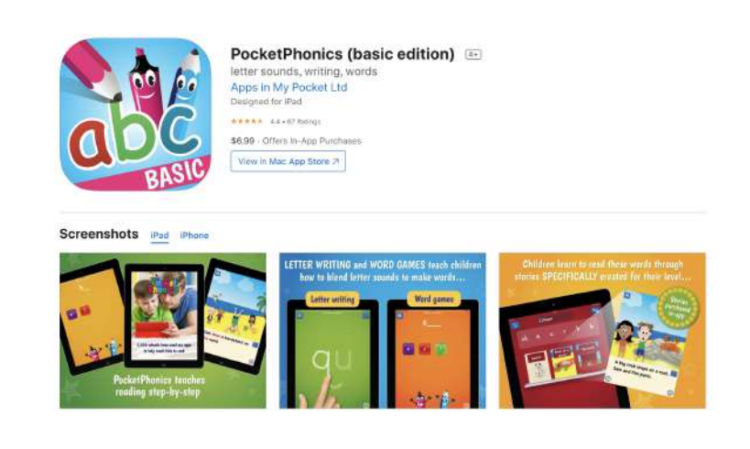 Phonogram Sounds (below) is free by All About Learning.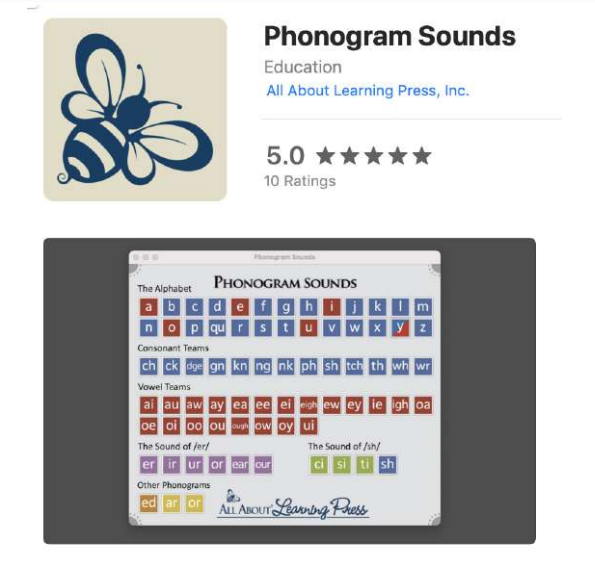 Phonograms- Logic of English (below) is free. Website available on any platform – on web.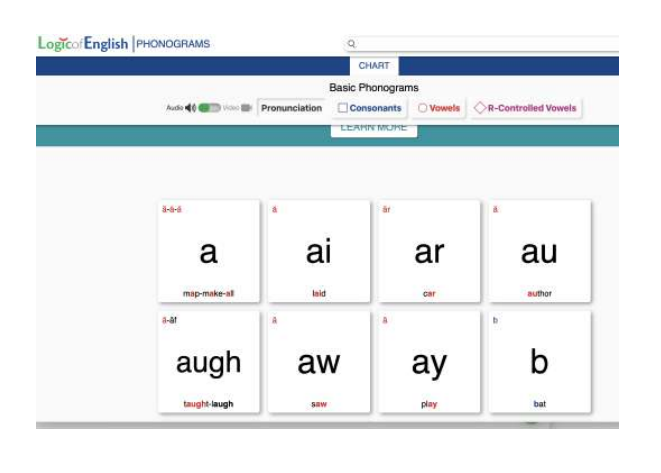 Sight Words by Little Speller (below) is 99 cents. This is a low frills, but yet customizable app that can help get the job done with sight words. Some apps suffer from too much gamification, background music, and what-not.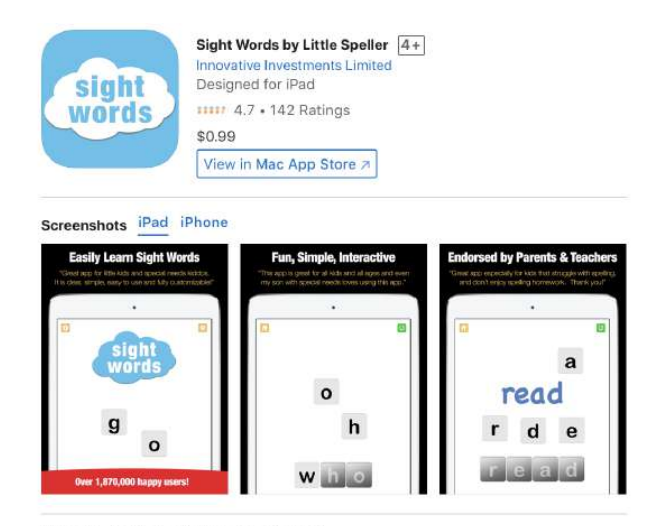 Sight Words Adventure Android (below) has 10 mini-games that help with sight word learning. This app is also available in the Apple store, but was not ranked as high as others. There are fewer educational apps in the Google Playstore, so perhaps this only ranked as high as it did because the competition was less intense.

OG Card Deck by Mayerson Academy (below) was a popular and free app, but may have lost a little luster with its trouble on the most recent iOS updates. Hopefully, these problems will be resolved soon.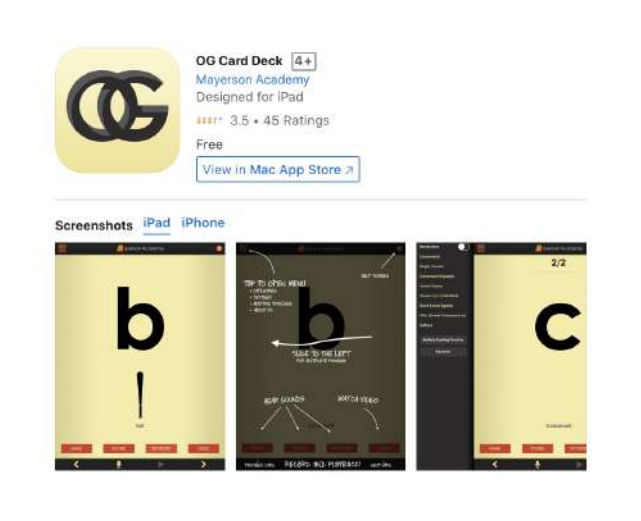 AUDIOBOOKS, EBOOKS, and READING WITH LISTENING
All platforms have some assistive technology, but reader / listeners may vary a great deal in their preferences for silent reading, reading while listening, and listening only.
These preferences may also change over time, so periodically checking different formats for reading and listening is a good idea.
LISTENING TO BOOKS
Listening to books or listening to books while doing something else like running, doing yardwork, or working out, may be a preferred way of "reading". For school work, the tricky part may come when you need to take notes while listening or find answers to specific questions on worksheets. It is difficult for many dyslexic students to "skim"; better test questions are those that look for comprehension and synthesis, rather than restatement of isolated facts found in reading passages.
How to Take Notes and Make Annotations While Listening?
Audible (below) has a nifty Clips feature that you can use to add a bookmark.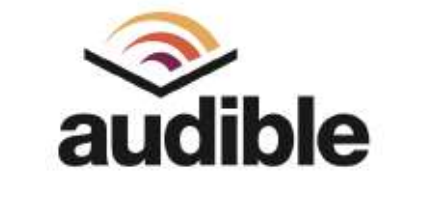 For Bookshare books, many people import into Voice Dream Reader (below) and then use the Highlight and Annotations there.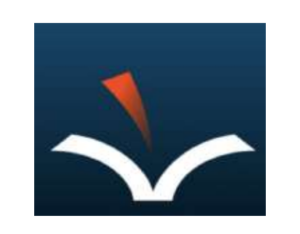 Bookshare of course is the federally-funded (US) resources for people with print disabilities. It's a tremendous resources for free or low-cost ebooks.
A professional certification is needed to qualify people for use of their services, but they accept certification through professional testing or testing through the online dyslexia screening app from Neurolearning.
Neurolearning was co-founded by Drs. Brock and Fernette Eide and dyslexic tech CEO Nils Lahr. It is tablet based and available on iOS, Microsoft, and Kindle Fire. The cost is $29.99 with group tutor and school discounts available.

Dyslexic readers outside the US may still qualify for significantly discounted subscriptions to e-books.
Another great source for free audiobooks includes the public library using the Libby App (click photo below). Since the pandemic, it seems as if libraries have expanded their resources of electronic and audiobook materials.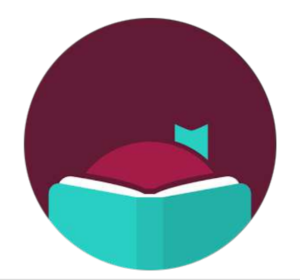 Also if you're looking for a particular book and the wait is too long, you can usually apply online for a library card at another library nearby.
Your public library or school library may also have audiobook subscriptions or subscriptions to e-book platforms like Tumblebooks that have read-aloud options for books.
LISTENING ALONG WITH READING
Not everyone can listen along with reading, but it's also possible to train into it. Often early readers need to develop a certainly speed of word recognition before successfully merging the two processes together. Optimize the font size and visual display before trying to mix listening along with reading.
Below, Dr. Matt Schneps was kind enough to share his Voice Dream Reader settings: Avenir 36 points, Line spacing 5, Character Spacing 5, Side margins 180. What that results in is about 2-4 words per line. With this display, Matt can read at a whopping 650 words per minute. He also uses Ivona's Amy voice. Matt also said that he doesn't read the highlighted word, but instead, tries to visually look a bit ahead of the voice. For more details, go HERE.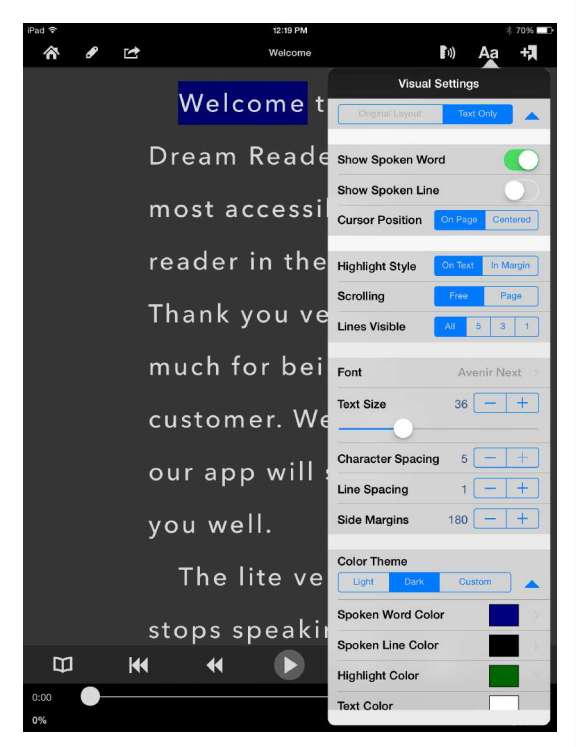 Dr. Matt Schneps' settings for Voice Dream Reader.
Matt increases the font size and narrows the margins so that on average he reads only 3 words per page. This display allows him to increase his reading speed and also listen as he reads.
Learning Ally, previously known as Reading for the Blind and Dyslexic, provides human volunteer-read books and record books on request if they are able. Many schools have a Learning Ally subscription so that eligible students can access the books for free; without a school subscription, individual memberships are $135 per year. Click photo below for link.