"The book begins by describing the strengths and weaknesses of creative thinkers who have dyslexia. It outlines the reasons that they may struggle in science and gives examples of specific areas of the school science curriculum that are often very challenging for them…It is, however, possible for them to learn and excel in science if a more creative and multi-sensory approach is taken…"
– Dr. Diana Hudson
Dr. Hudson has a wonderful new book called:
Exploring Science with Dyslexic Children and Teens: Creative multi sensory ideas, games, and activities to support learning.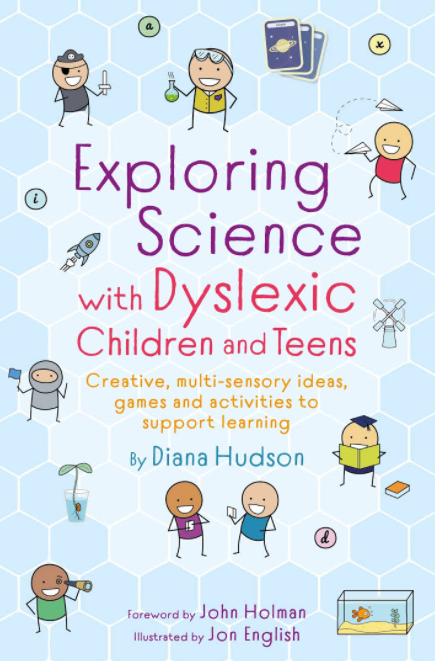 The book has many examples of teach science through multisensory and interactive activities so that the principles are easy to grasp and remember for all students, but especially dyslexic students who may struggle with dry rote repetition approaches.
Thanks to Diana and her publisher, Jessica Kingsley, we have two books to give away.
The book is geared toward upper elementary and middle students, but clearly can be applied to older students as well. A book like this is so important because many dyslexic students have strengths and interests that suit them well in science, but if they are taught and assessed in ways that recognize ways that they prefer to learn, they may mistakenly believe they are "not good at science", when actually they are.
Diana has an added advantage as a teacher of dyslexic students (and teacher of teachers who teach dyslexic students!) because she is dyslexic herself.
The chapters in this book are: Why Kids and Teens with Dyslexia and Other Learning Differences May Struggle with Science, Look and See, Hear and Say, Touch, Make, and Do, Playing Cards and Board Games, Action Games and Activities, Act and Mime, Dance, Tips and Tricks for Learning, and Creative Scientists.
The are also appendices at the end that include Useful Websites as well as Templates.
Diana's students learn by doing, making models of the heart and circulation or the stages of meiosis (below). By doing, experiencing, and applying information, not only is the information easier to remember, but it also makes the subject come alive.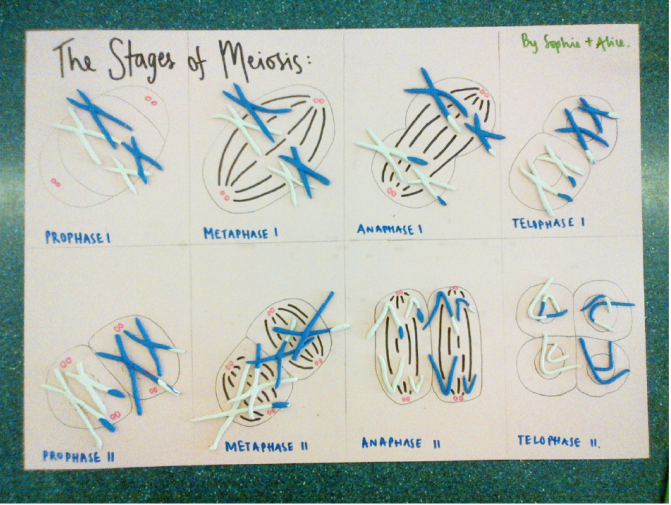 Listen to my interview with Diana below. We had a little trouble with connection so my camera was turned off, but fortunately Diana came through fine.
My chat with Diana about her new book, her dyslexia story, and how she came to be a master teacher in science.
I found it interesting that when Diana was in secondary school, her parents were still getting bad advice not to allow her to enter University. She did well and then finished PhD, and now is a teacher with over 30 years of experience, teaching K-12, students in Biology, medical students, trainee nurses, and adults in access courses.
In the midst of the pandemic, Diana still has been teaching and giving workshops through Zoom. To get in touch with her, contact her through her LinkedIn page.
To see how Diana engages her students, it's easy to imagine that her scientific promise and creativity would be easy to spot when she was a child (below, Diana in her Brownie uniform), but her childhood looked very different from her life today.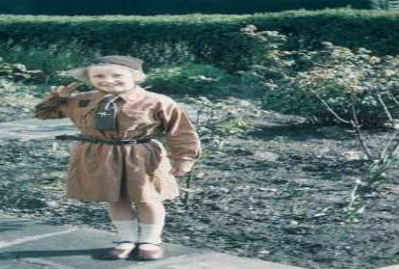 When she was young, she recalled playing with her brothers a lot and taking ballet. Although she would eventually get a PhD in Zoology, she couldn't be around animals very much because she was asthmatic. Because schools really weren't identifying dyslexia at that point, she was considered "slow."
Her father was a surgeon and her mother was a nurse, so her parents had high expectations, but they also understood her and supported her. As she progressed in education, she recalled the following:
"I was in the less bright classes and not expected to go to university at all. In fact, my parents talked to the headmistress who said that I shouldn't be thinking of university. But my parents said, 'Could she just try?" So I scraped into university and went to Durham in a lovely city with a big cathedral…I enjoyed it and I did OK… I did Anthropology, Zoology, and Botany, and I enjoyed those."
Diana told me that she didn't find her courses easy and she also wasn't terribly confident. Diana again, "I misread question and go off the point and did all those typical dyslexic things.." but she thought she might enjoy research and pursued research as an undergraduate. Fortunately, she had a supportive supervisor and she chose to do her PhD with him.
As a graduate student, Diana found she enjoyed science even more because "I was in charge of my learning. I could explore and I could do experiments, and I was fairly tenacious when things didn't go right…" Although she experienced some setbacks and failures, she also credits those experiences with making her a resilient and methodical researcher.
Flash forward to today and Diana has been a science teacher and teacher of other teachers, as well as authors of now two books! Check out her Exploring Science with Dyslexic Children and Teens. Her first book is Specific Learning Disabilities: What Teachers Need to Know.