"It wasn't until I became a college professor myself that a friend and fellow teacher figured out that I had dyslexia… I go out in the world and learn through experience, such as talking to astrophysicists and neuroscientists in their laboratories."
– Rebecca Kamen
Rebecca Kamen is a connector.
As an artist using physical materials, she enjoys learning from and interacting with scientists, philosophers, and others with diverse perspectives on scientific phenomena.
The art she creates is also very personal and in the past COVID years it took on an even greater personal dimension when she was diagnosed with a optic nerve tumor that created visual hallucinations.
In 2019, Rebecca began experiencing bouts of vertigo which she said created a link between her "inner" and "outer" eye. Look at the movement and explosive motions of paint in her Reverie 1 below.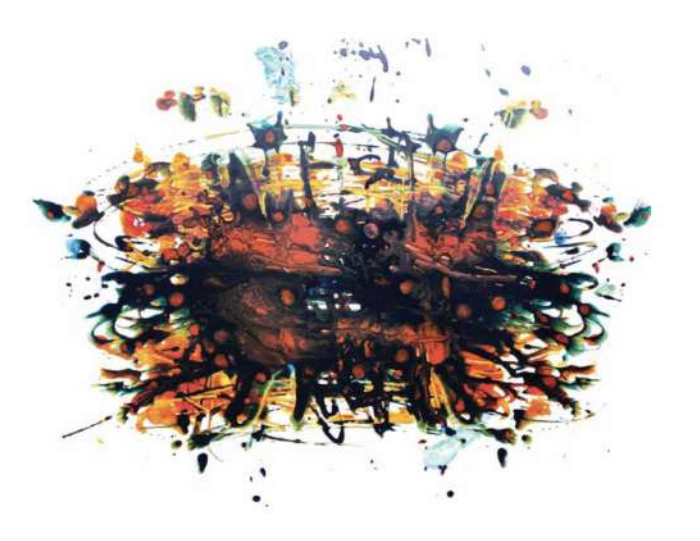 Below is Warming 5. Rebecca also worked with injured children creating multimedia works (painting + audio) that could express their experiences visually. One young man who was hospitalized in the ICU for several months, was so moved by the project that after he recovered, he returned to hospital to create art with others.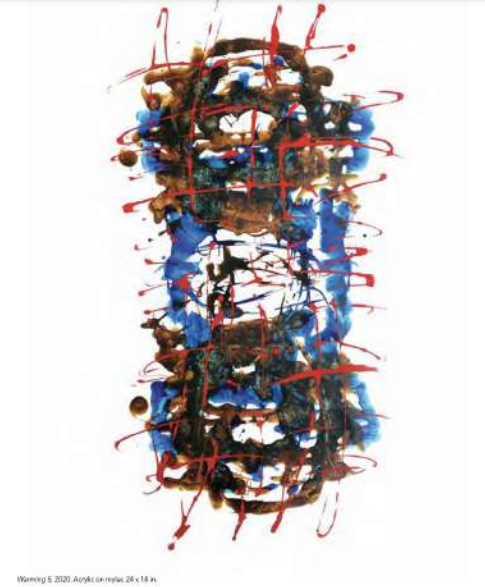 Rebecca's interest in the scientific experience resulted in her crossing paths with scientists who study the basis of curiosity.
Interestingly, when they studied Rebecca's process in coming up with ideas, they found that she made large leaps between ideas:
"This isn't just about information seeking in the way it is for the hunters and the busybodies. This is jumping across networks and pulling pieces of information together to make something new, like a work of art," says David Lydon-Staley.
"I think that's why Rebecca's art is so engaging because it takes disparate concepts and creates something new and interesting out of them."
Said Danielle S. Bassett (Professor of Bioengineering, UPenn) about working with Rebecca:
"I find it really interesting and exciting to work with people who are not familiar with the details of the science —it's almost like looking through [Kamen's] eyes at the science. The process of things becoming strange makes you question the assumptions of your models, and that separation is something that is so valuable to a scientist."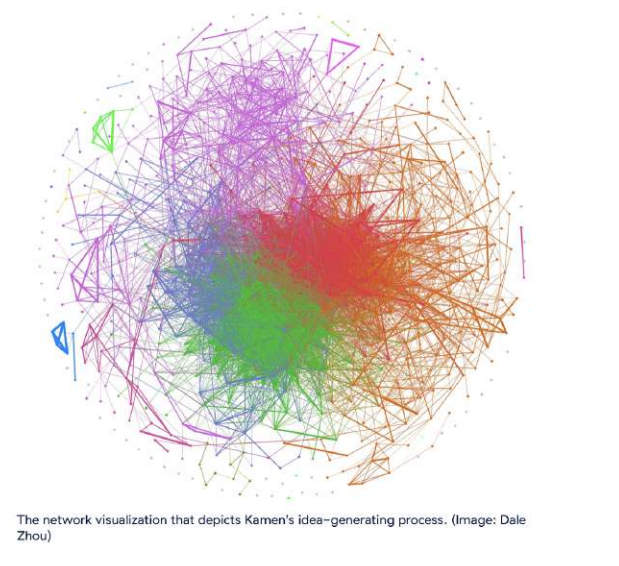 "Now more than ever, it's important to inspire people to be curious as a way of reconnecting them to their creative self." – Rebecca Kamen