"Overcoming fear is the first step to success…"
– Richard Branson
Richard Branson has pulled it off – the 70 year old made his own spaceport in New Mexico and hovered between the earth's atmosphere and outer space for a few minutes, achieving weightlessness before landing back down on the spaceport's runway.
The goal, Richard said, was to make space travel "accessible to all", of course, for most people, the cost is out of reach and not without risk. Virgin Galactic's SpaceShip Two Rocket plane crashed in 2014, killing a test pilot.
For those of you who grew up with Apollo missions, this spacecraft looked very different. Besides ushering in a new era of space tourism, Virgin Galactic will allow to conduct space projects in zero-g as well as potentially getting new insights into global environmental issues.
Check out the mission in the video below!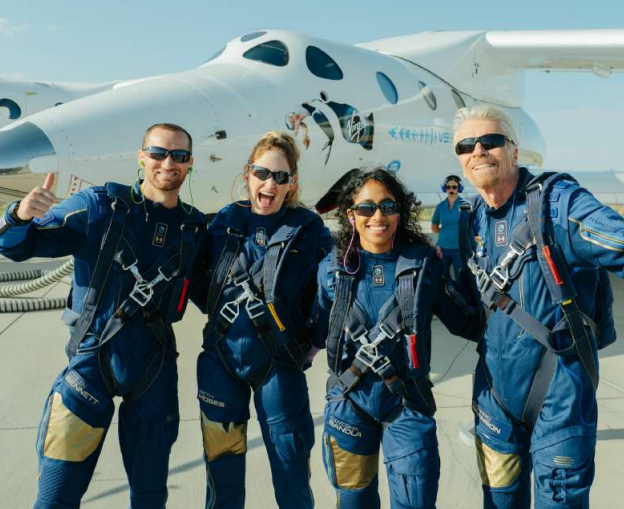 From Left to Right: Colin Bennet (Lead Operations Engineer), Beth Moses (Chief Astronaut Instructor), Sirisha Bandla (VP Gov Affairs and Research), Sir Richard Branson (Virgin Galactic Founder)