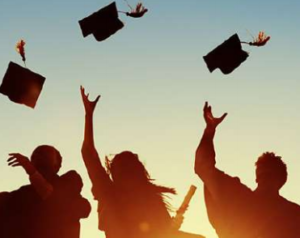 There are many changes impacting high school students because of the pandemic, but it's never too early to look ahead and prepare for your higher education journey.
Many colleges are back in session, but numerous students are also opting to take gap years. For the most part, colleges and universities are waiving their requirements for college entrance exams, so look for new opportunities if test scores or other factors have previously help your student back.
I recently had the chance to chat about college prep, the college search, and college success tips with Elizabeth Hamblet, author of From High School to College: Steps to Success for Students with Disabilities.
Listen to my interview with Elizabeth here.
Here are some pearls from our discussion:
– Ask yourself what you want out of college?
Strong department for major, size, weather?
– Research colleges and universities. Do the student success offices list accommodations or documentation requirements?
– What are high school requirements for college? Some dyslexic students may receive exemptions for foreign language in high school, but many schools require foreign languages for admissions and this could limit your choices of colleges and universities.
– Are there extra charges for supports like a college coach or tutors?
– Recognize that not all requested accommodations may be provided. If a skill is deemed to be fundamental requirement for a course (for instance, foreign language for majors in international business), then a complete waiver of foreign language may not be accepted.
– Some colleges may allow students to submit their IEP or 504 plan as a form of disability documentation, but neither kind of plan is valid after high school, so colleges don't have to provide the same accommodations written into those plans (though they might do so).
– Foreign language learning in college is often harder in college than secondary school because of how fast it progresses. Some schools and majors may require it to graduate. Learning now in masks may even be harder to hear and pronounce new sounds.
– American Sign Language and sometimes computer programming languages can be used as substitutions for traditional foreign languages at some schools.
– AS SOON AS YOU ENROLL AT COLLEGE, REQUEST ACCOMMODATIONS! There can be delays in processing applications from students and this could delay your materials. Don't make the mistake of failing midterms, then applying for accommodations. Better to ask early and find you don't need accommodations, than to fail exams or classes and make your requests late.
– Recognize the staff and peer counselors in the student success / disability / accessibility offices as your advocates and helpers. They are there to help you and communicate your needs to faculty who may have little training in accommodating the needs of diverse students.
Do listen to our discussion for lots more great advice! Check out Elizabeth's site for more great advice!