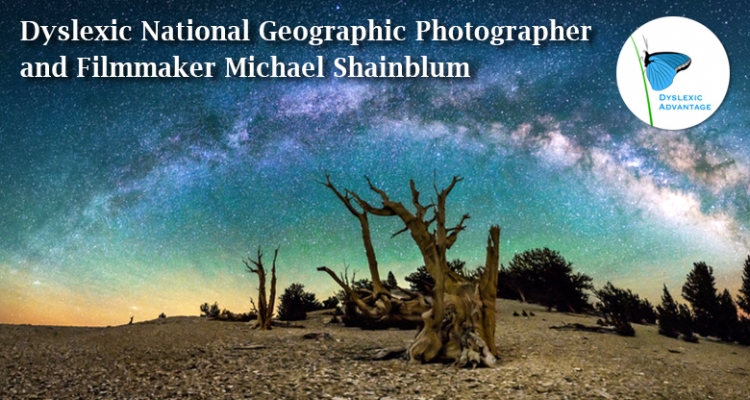 Michael Shainblum is a photographer/filmmaker who specializes in a wide range of photography including night-cap, aerial, travel, adventure and more.
Michael: "As a kid, a lot of people would succeed in certain ways that I couldn't. It took me a really long time to learn how to read and write. As a kid, school takes up a good portion of your life. And I wasn't very good at most academics or sports or athletics. So I was stuck trying to find something that I could be good at or be proud of.
 That's where art came in. I was always interested in art. That's always been something that's been with me, and it's grown over time. It was the thing that allowed me to escape, to stop thinking that I'm bad at everything and realize that as a human, I had something to offer.
I get a lot of other emails from other dyslexic artists who say they had the same [experience]. A few of [the letter writers] are parents, too: "Our son was the same way, but we see the potential and talent." It is really heartwarming to see those emails."
Watch this time-lapse photography of our natural world created by Michael Shainblum:
Read more: news.nationalgeographic.com
Check out his official website here.