Many students get confused about "like" terms in Math, but it's not their fault. The terminology is confusing.
Purple Math has a nice page on this post.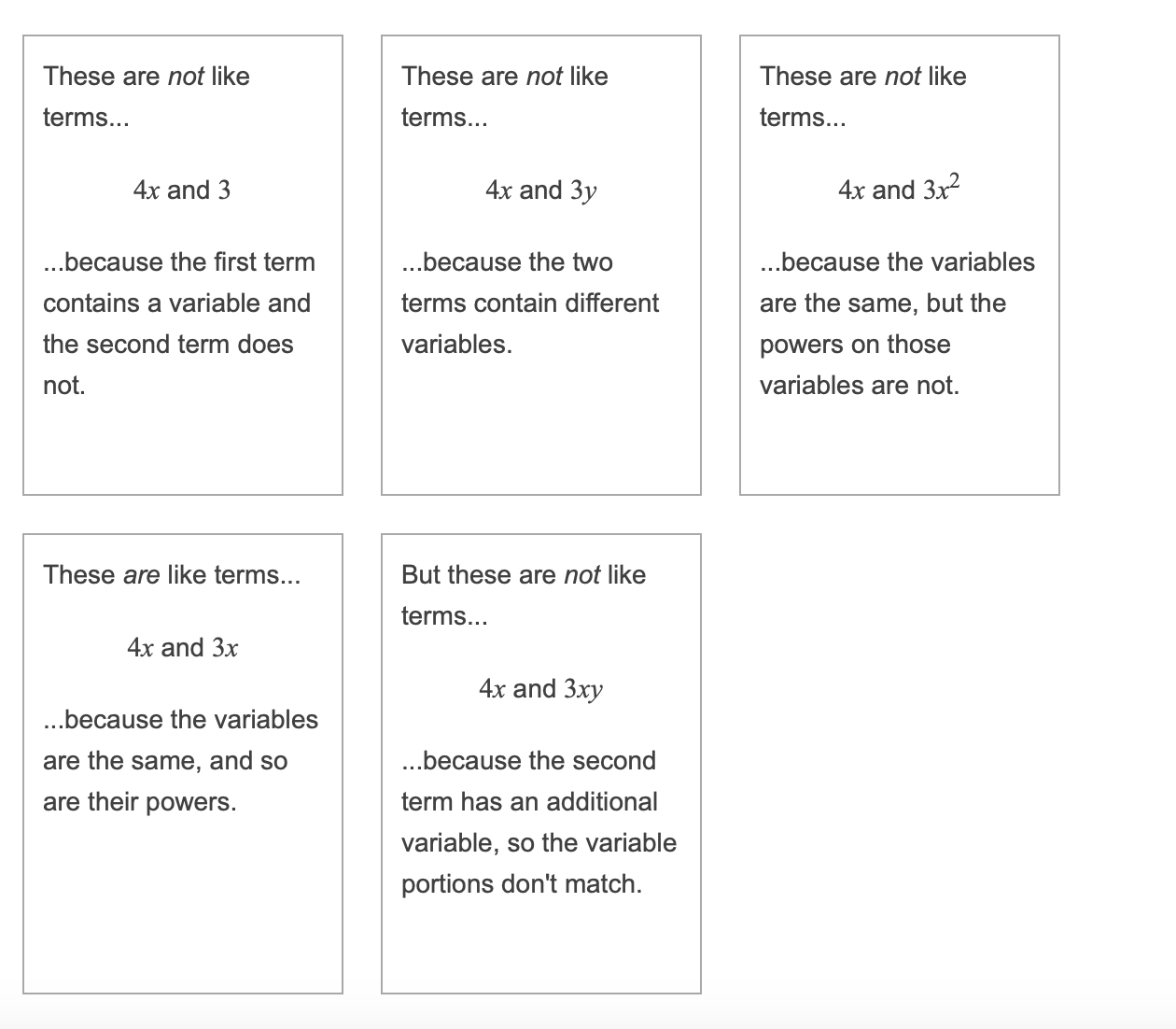 In Algebra, "like terms" refers to terms that have the exact same variable raised to the same power.
WATCH YOUTUBE VIDEO HERE: "What are Like Terms"
Like many things for math and dyslexic students, the key is to provide students with an unambiguous definition of the word "like" in this context. Afterwards, the math problem solving parts are easy.
Some students save screenshots of definitions from the Illustrated Math Dictionary (like the one below) so that they can review definitions and examples at review time.