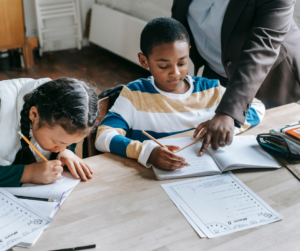 "It is reprehensible that California is one of 10 states that doesn't screen for dyslexia," said Portantino. "The issue isn't going away. Every year we don't screen first-graders is another class lost. Shame on us."
Despite some high hopes this past year, a bill for dyslexia has died in the state assembly education committee without it even being discussed. This happened despite Governor Newsom and Senator Portantino actively talking about the bill's importance and sharing their first-hand experiences with dyslexia.
From EdSource:
"Simply put, the drive to identify children with dyslexia ran into the power of the state's teachers union, according to parties involved in the issue. California's efforts to help children with dyslexia come amid a national push to change how reading is being taught to all children, especially to the youngest learners. The efforts have repeatedly stalled over the past few years because of deep disagreements over the best way to teach reading. The California Teachers Association has been one of the strongest opponents of dyslexia screening, saying children learn to read at their own pace and flagging potential learning disorders could railroad some students, especially English learners, unnecessarily into special education."
Oh dear. If you have a student in the California public school system, be prepared.
This is an awful decision by the California Teachers Union and 60% of their third-graders are still not reading at grade level.
Still, there is a glimmer of hope for some. Los Angeles Unified are moving toward universal screening and the state credentialing commission also added dyslexia guidelines and phonics based reading curriculum to their standards.
Also, although clearly progress is being made across the US in terms of dyslexia awareness, especially with teacher training, many simple phonics or reading achievement tests are being re-branded as dyslexia screeners – which can be worse than no identification at all.
Without more substantial identification of dyslexia, students may miss out on specific remediation; students who failed to be formally identified are not given a name to their difficulties and aren't being provided with specific positive information, strategies for reading or other subjects, and accommodations and or modifications for various subjects that they will be required to take during their formal education.
Parents, tutors, and individual teachers should be prepared to be pro-active and advocate for these students. For the free and appropriate public education promised by the federal education code, dyslexia should be identified and educational plans individualized for that student's specific needs.
There may be positive signs that a screening bill will be passed in 2023.
Remarkably the bill passed unanimously in the Senate, but a lone assembly member Patrick O'Donnell (D-Long Beach) was chair of the Education Committee and refused to submit it for a vote. He retired at the end of 2022, so the new chair may get the job done.
A compromise bill apparently is in the works – hopefully California will get more accomplished for dyslexia this year.