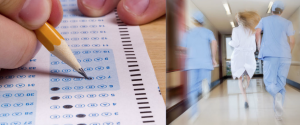 It's not uncommon for dyslexic students performing at the highest levels to thrive in higher education, but then be surprised by obstacles either in the workplace or in professional licensing exams – when they encounter something they haven't ever had to do before. Dyslexics tend to excel at acting and making decisions in real-life problem-solving situations, but may have trouble with board exams or steps in their careers where they are supposed to function as 'scut monkeys' with heavy reading, writing, and database-reading demands.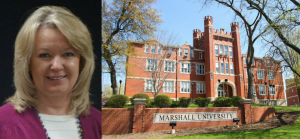 It's helpful to know that the situation is not uncommon because if it happens to you or someone who you care about, it seems like a huge personal crisis. Some people will have to repeat a year or be put on probation until tests are passed or other goals met.
It was helpful finding out from one of Dyslexic Advantage's board members, Dr. Joan Bisagno, that there is a specific program in the US to help students in these situations. It's Marshall University's Higher Education for Learning Problems (H.E.L.P) and it conducts summer bootcamps as well as custom 1-on-1 intensives to help students achieve whatever their goals are – whether it's passing USMLE STEP Boards or medical charting, or managing challenging courses at the college level. For students who need extra facility with managing course work, note-taking, and organization, it's also possible to take a course at Marshall over the summer with support from H.E.L.P. as part of their bootcamp.
In the summers, Marshall offers 2- and 4-week group sessions, but they also offer shorter sessions if students prefer to work one-on-one. At Marshall, not only is there Medical H.E.L.P. as well as College H.E.L.P., but also everything else such as for graduate school or in the workplace.
Some employees have been able to have their employers pay for their training because it will improve their workplace efficiency.
The cost is $2000 for every 2 weeks, not including room and board.
For college students, Summer Prep starts June 5th. Marshall is located in West Virginia, on the border of Ohio and Kentucky. Listen to Fernette's interview with the director of the Marshall program below.