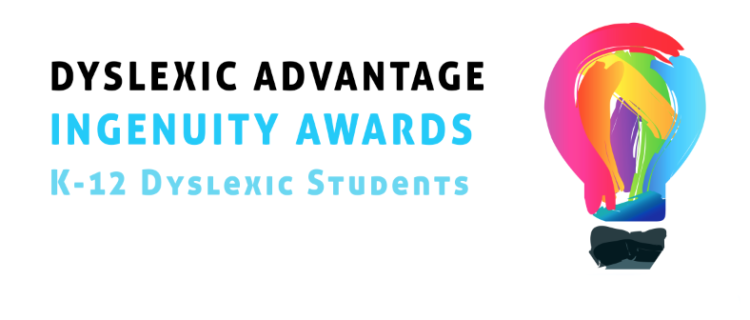 We're pleased to announce that applications for the 2018 Dyslexic Advantage Ingenuity Awards are now OPEN!
These awards are to encourage dyslexic students in the areas of Science, Technology, Engineering, Art & Design, and Mathematics.
We will be giving out over $1000 in awards in 2018. Monetary awards will be given only to US applicants because of the limitations of international regulations, however international applicants may be recognized in our print publications.
If you have any questions, contact the team at team@dyslexicadvantage.org
Student work can be completed as part of a team, however the dyslexic student must have significantly contributed
important ideas for the success of the project. All team members should be listed in the pdf, jpg, or doc file uploaded in the project area.
SUBMIT HERE: http://bit.ly/ingenuity-2018