Dyslexic storytellers are among the greatest storytellers who ever lived. They weave their stories in family get-togethers, business meetings, novels,
screenplays, and poems, films, illustrations, cartoons, and paintings. When we first began learning more about dyslexia from the families we came to know, the gifts that some in the field were familiar with were visual – but when we got to know more members of this community better, stortytelling clearly
emerged as a strength. One of our favorite quotes from Jerry Pinkney is this: " I truly believe dyslexia made me the achiever I am in art. and it made me who I am as a person."
Check out this beautiful watercolor painting by Jerry Pinkney.  His original artwork is now sold through the Michelson gallery. The colors are so rich and the movement in his images is mesmerizing.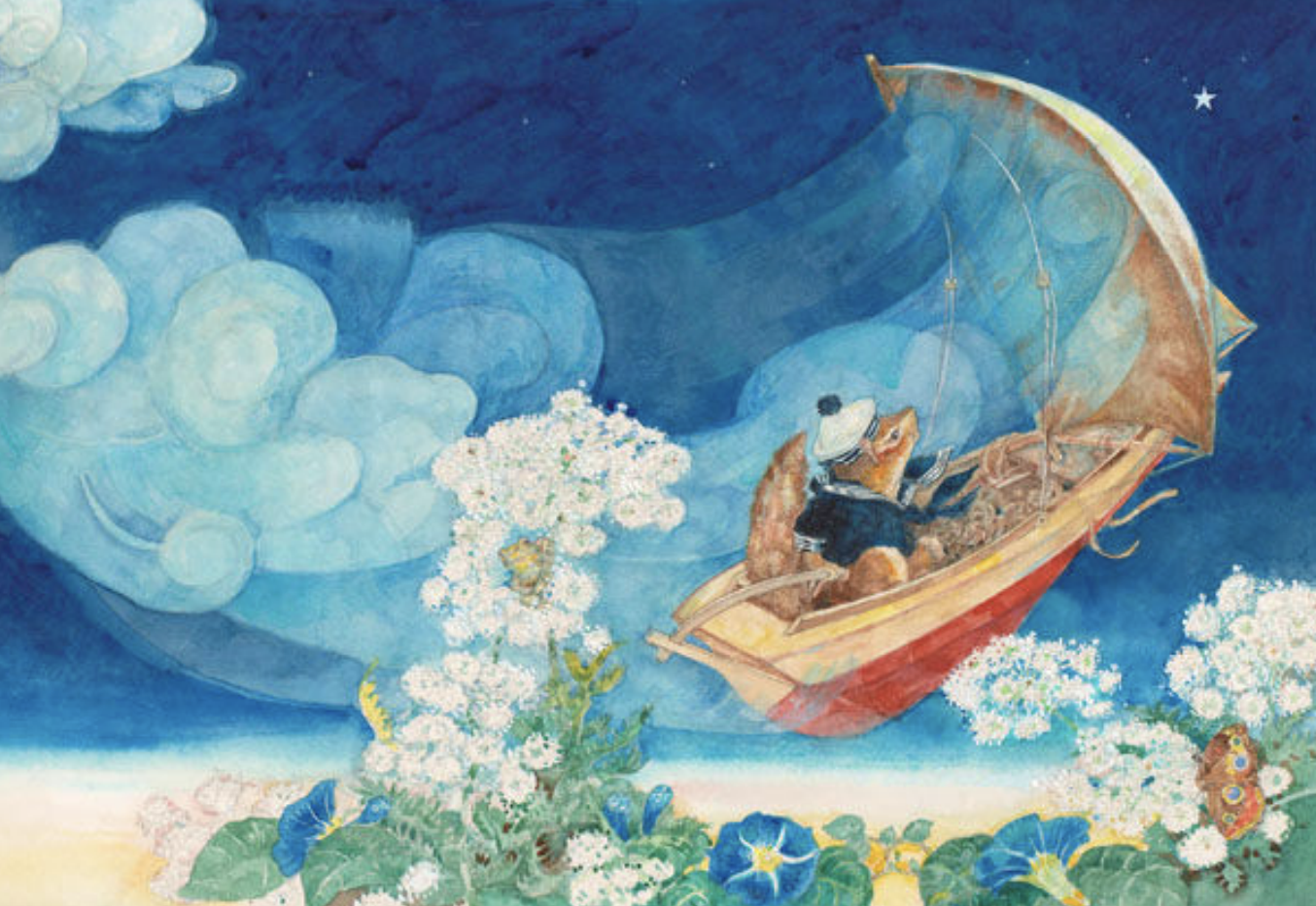 So what makes a great storyteller?
In pictures or in print – is it a feeling or a mood?  Or images or words that evoke a feeling or place in time?
It might be that storytelling is a core strength of dyslexic people – because they have rich personal memories and imagery to draw from, sprinkled in with natural gifts of distilling ideas, experiences, and images to their essence.
The challenges are that mechanical issues (writing things down, spelling words right) can stand in the way or worse, lead people to doubt themselves. All the more reason to find ways people of any age to share their stories.
Sally Gardner is an award-winning novelist and children's book writer who was told she was unteachable and ended up in a school for "maladjusted children",
"At the age of fourteen, when everyone had given up hope, I learned to read. The first book I read was "Wuthering Heights" and after that no one could stop me. My mother, bless her cotton socks, said that if I got five O-levels I could go to art school, and much to my teachers' chagrin, I did just that. At art school I shot from the bottom to the top like a little rocket."
Today, Sally's sold over 2 million books, and that's just in the UK.
Sally again:
"I strongly believe that dyslexia is like a Rubik's Cube: it takes time to work out how to deal with it but once you do, it can be the most wonderful gift."

One wonderful series of children's books from Sally are the Mr Tiger series. Sally has a pretty remarkable imagination – this could be a fun read aloud with children. The pictures by Nick Maland are just wonderful! Here's a description of Mr Tiger, Betsy, and the Blue Moon: "An enchanting fairy tale about Mr Tiger, his troupe of acrobats, and Betsy K. Glory, the daughter of a mermaid and an ice cream maker. "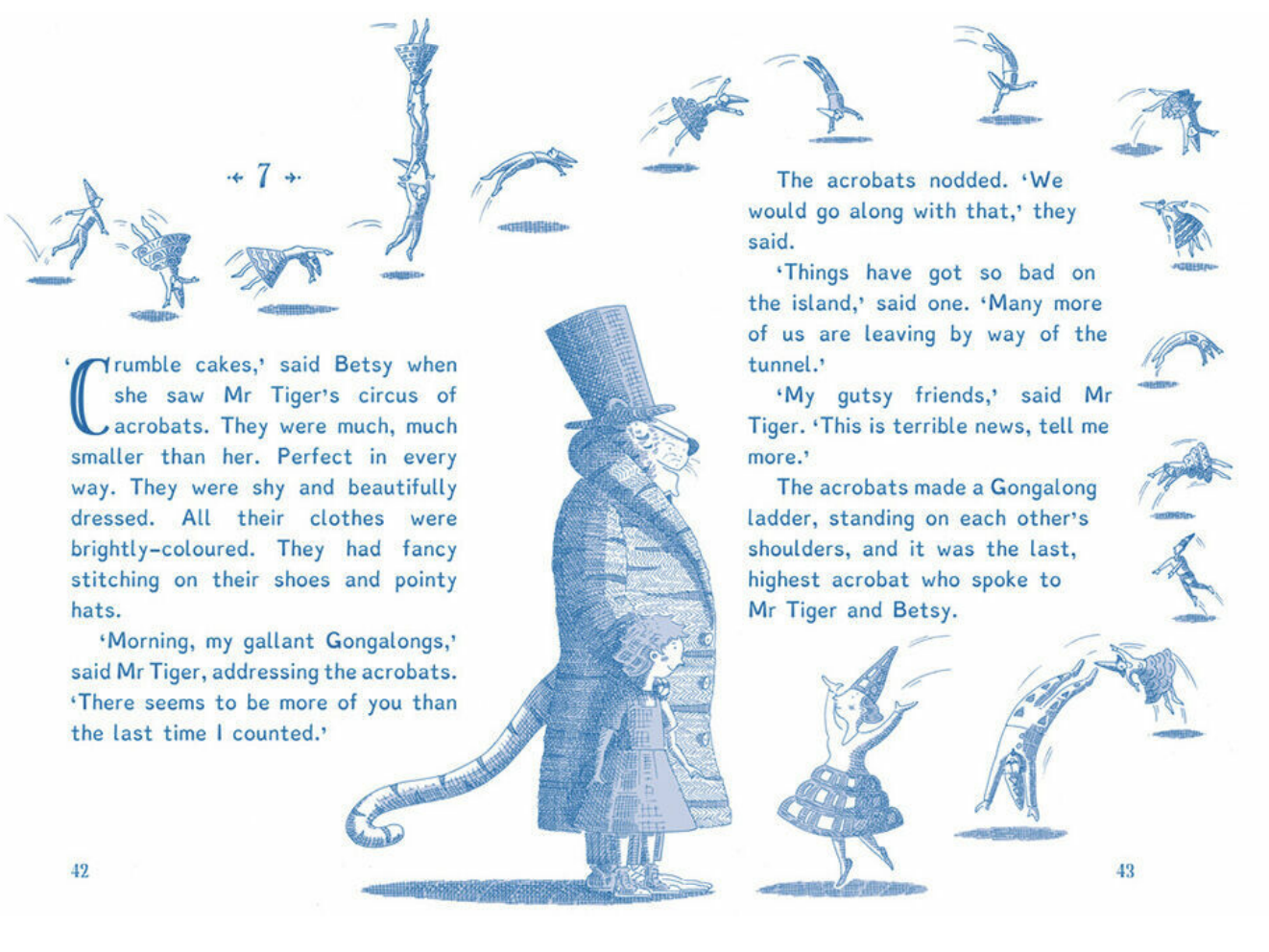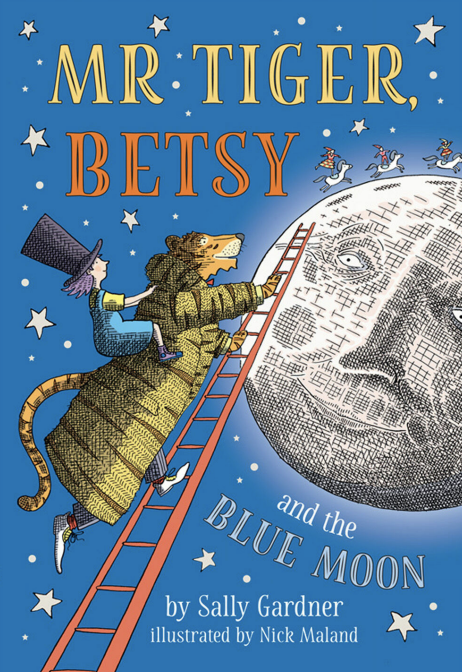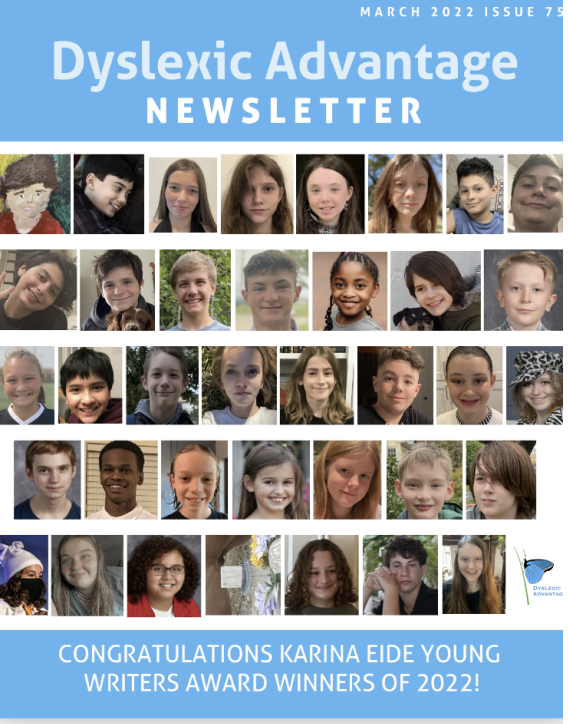 We hope some of you will encourage your students to enter our Karina Eide Young Writers Awards. It's open to students age 7-18 who are dyslexic. Entries can be dictated and awards will be granted on the basis of creativity, storytelling, and ideas rather than technical aspects like spelling. We also allow students to dictate work to a family member if preferred. To see winning entries from last year, click on the picture of last year's March issue below.
The Karina awards are always the highlight of every year for us. Non-monetary (ribbons, certificates) and small cash awards are given. To learn more and enter visit here: Karina Eide Young Writers Page. Entries can be as few as 17 words (haiku) or as many as 700. For longer form writers, an excerpt or chapter can be submitted. We also accept fan fiction. We'll be giving away more than $1000 in cash awards. The deadline is February 14th, Valentine's Day. Enter!