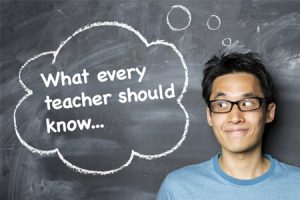 At this year's Dyslexic Advantage Conference on Dyslexia and Innovation*, we had the pleasure of talking with Bill Mankins, an expert in military intelligence. That weekend we asked everyone what advice they would give to teachers, and Bill expressed his point especially well:
Bill has his own remarkable story about his career in military intelligence which we'll talk about more in the future.
Unrecognized learning differences are extremely common in today's classroom. Based on prevalence data and the numbers formally identified as having LD's in school, for every 1 student identified, 3 are likely to be missed.
Bill remarks have a laser beam precision. The reason "You're not trying hard enough" hits children so hard is that it is an accusation of character, when in reality in many cases, it may be that a significant learning difference hasn't been recognized and therefore an appropriate teaching strategy not found.
To learning more about teaching strategies that help dyslexic learners, subscribe to our free newsletter and follow our teacher resources.
Here's a nice article from Edutopia about Teaching for Diverse Learners
* The Conference on Dyslexic and Innovation was made possible by the generous support of the Emily Hall Tremaine Foundation
Teaching-for-Diverse-Learners