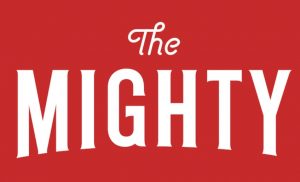 Dyslexic Advantage is pleasured to announce that they are partnering with The Mighty, community founded by parents that share first-person accounts of differences of many types, one being dyslexia.
By partnering with The Mighty, we hope to increase awareness in their community of the Advantage side of Dyslexia…something that we feel is  essential especially in the most challenging years of education.
Here's an example of the kind of stories on The Mighty: Tommy Hilfiger Launches Adaptive Collection for Children With Disabilities
Our friends at The Mighty invite members of the Dyslexic Advantage community to share their stories HERE.
Let's do great things!