Question: How Do I Help My Student Go Back to School?
For many students, it will be a relief to get back to school because of all the disruptions in the past. Teachers, principals, and administrators are aware of the impact of the pandemic and school disruptions over the past 2 1/2 years.
Returning to school after summer is often difficult for a majority of dyslexic students, but hopefully, as teachers and schools find their footing, there will be greater ease into school than might be seen before the pandemic.
PREVIEW THE NEW ROUTINE
If your student has been "sleeping in" over the summer, try to reset the week before school starts to get their internal clock set ahead of time. If your student is moving up to a larger school, think about walking the campus (if it's allowed) and helping the get an idea of the layout where things will be.
CHECK-IN WITH OTHER PARENTS AND STUDENTS
Talk with other parents and encourage your student to contact their friends to have better supports when problems arise, or study partners. You may be able to set up informal note-taking co-ops without the formal process of obtaining an IEP or 504.
TOUCHING BASE WITH THE TEACHER OR TEACHERS BEFORE THE START
If it's possible, touch base with the teacher before school starts to get to introduce yourself and get a reading list where you can request audiobooks or e-books that can be read.
Both Bookshare and Learning Ally have the option of requesting a book that isn't yet available on their site – but even if that book can be converted to an e-book or that can be read aloud by text-to-speech or recorded book, the process may take weeks to months.
PRACTICE INTRODUCTIONS AND WRITE 'THE LETTER'
No matter what the age, your student may benefit by practicing how to introduce themselves to their teacher or teachers. They don't have to remember everything.
A short introduction could be something like, "Hi, Mrs. / Miss / Mr. X, I'm (name) and I just wanted to introduce myself. I'm dyslexic (or if they prefer, I have dyslexia) and here's what I think I'll need to be successful in your class." If they're on an IEP or 504 they can mention it. If you use something like an app for reading or writing, scanning pen, or assistive technology like they can bring it and show the teacher how it works if they would like to see it.
Be aware that some teachers may have up to 50% of their students on IEPs or 504s, so it may be difficult handling the sheer number of requests for accommodations, but the letter and personal introduction will help them remember you and what they say they needed. For your students part, they should get acquainted with the technology and practice and learn it so that they can use it seamlessly in class when the need arises.
Even if the school has already started, a letter and personal introduction is a good idea. Middle and high school teachers may have 100+ new students they teach at the beginning of the school year, and it may take them a while to know each student and their needs.
Include your student's photo in with the letter.
STAY POSITIVE
Without a doubt, there can be many stresses for students heading back to school, but also many positives as well. If you're reading this article on behalf of a dyslexic student, then you've already succeeded in terms of having your student identified.
There is a strong late-blooming profile for dyslexics, but the upside of this is that once identified, and hopefully remediated and supported, the strengths get stronger and more widely appreciated as weaknesses and challenges recede.
Teachers have a difficult job as the pandemic still doesn't quite burn out; work with your teachers and encourage your student to be proactive and positive.
If you're a student in college, you may not be aware of how many other students are receiving accommodations, but in some schools, the numbers are 25-50%!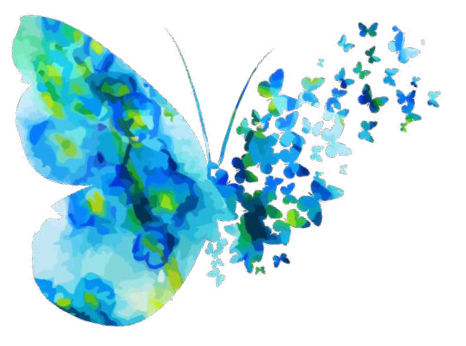 Many students (and adults) may feel ambivalent about requesting accommodations for themselves, but if a fellow student needed extra time to read through questions and answer them, they probably would be more understanding.
The implications of the previous article discussing the evolutionary advantages of being dyslexic are that we as a global community should be finding more opportunities for dyslexic people to work on difficult problems, not less.
Accommodations and supports are part of this process.
We hope that this new school year will be the best ever for your student!