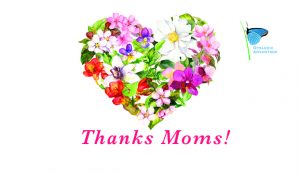 You know who you are – you're the tireless supporter, the homework helper, positive psychologist, healer, cook, coach, career woman, event planner, social coordinator, facilities manager, and CEO. So many of the accomplished people with dyslexia that we talk about on this blog tell us that their mom believed in them before they believed in themselves and helped them arrive at the point where they are today.
Thank you for all you do, Moms. You are INCREDIBLE!
Moms Who Made a Differences…
"Thankfully, my mother has always been my biggest supporter … She was able to identify that and help me find ways to excel despite my differences. For instance, she always knew I was better at reading out loud, so she'd make me read the New York Times and the Wall Street Journal to her every Sunday while she was cooking.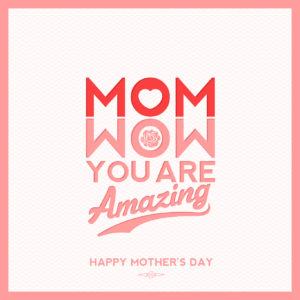 "She made it seem like I was doing her a favor, like I was helping her to prepare for work the next day, so it never felt like a chore. She got me to practice reading without me even realizing it." – Shark Tank Daymond John
"My mother could see very clearly where my major interest lay, and was kind enough to pull all possible strings to enable me to embark on a career in science." – Nobel Prize Winner Sir John Gurdon
"[W]hen my mom saw my tears streaming down my face, she said, 'What's going on?' and she opened this letter and saw that I was being diagnosed as having dyslexia and she just said, 'Wow, this is awesome,' like, 'Congratulations, this is fantastic, and welcome to the family. We're all dyslexic therefore we're all going to understand each other better now…Welcome to the cool club,' " – Sally Taylor about her mom Carly Simon
"Every summer, my mother was re-teaching me to add, subtract, multiply, and divide, all the way up until I'm in college…" – Douglas Merrill, first CIO of Google, President EMI Music, CEO ZestFinance
" I knew I wasn't stupid, and I knew I wasn't dumb. My mother told me that." – Whoopi Goldberg, actress, writer, producer, activist
"The only way my mum could get me to work at my reading was if she promised to get me an agent. She said to me, 'If you come to me with a book in your hand and a smile on your face every single day during the summer holidays, then at the end of it I will get you an agent." – Keira Knightley, actress
"So my mother created the 'exceptions': 'mental health days' Anytime I had a spelling test or I didn't want to go to school…Mental health days were one of the few bright spots in my life." – Jonathan Mooney, co-founder Eye to Eye Mentoring, author, Learning Outside the Lines
"My mother taught me to love my work. I learned everything about business from her. I watched her work. She enabled me to work." – David Geffen, Dreamworks
"…no one ever talked about dyslexia. In those days were were just classed as 'thick'. But eventually my mother realized what was happening and taught me herself." – Natasha Cooper, author Trish Maguire series
"His mother had read everything to him…there was some opposition to his continuance in medical school on the part of the dean and one other faculty member, but the opposition subsided…After his graduation a report came from a distance medical school hospital stating that this man was the best intern they had had for some time. He passed his American boards in internal medicine and became the head of a group practice clinic in a large city…" – Lloyd Thompson, Reading Disability
YAY MOMS!!!