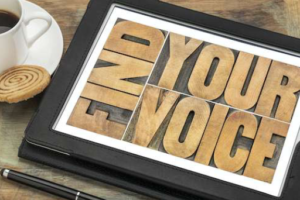 A recent article has sounded the alarm that schools and entire school districts are unable to assess and meet the needs of LD students. As an example, after a math teacher raised a question that a student was dyslexic, a parent initiated a process last January to have her student tested for dyslexia and dysgraphia.
After no action was taken through the spring term and summer, the family hired a disability rights attorney in the fall. Because no testing was performed, there was no IEP or 504, and no plans for individualized instruction or accommodation.
Now, almost a year after the initial request, the family has received an email saying that the process may begin… but still no appointments or revised timeline when the assessments may get done.
From the article: Under federal law, students with a disability are entitled to special-education services to help them learn. With an IEP, students can get accommodations, such as sitting close to a teacher or having more time on a test, based on their needs. IEPs can also protect students with disabilities who may otherwise be disciplined or graded harshly. But in some school districts across the country, the pandemic has halted the proceedings that determine whether students are eligible for these services. Thousands of children are in limbo, without the support and accommodations they need, parents and advocates say.
The districts say they're limited in what they can do. The process of assessing students for special education can be lengthy and often requires a barrage of assessments, including classroom observations, a psychological evaluation and academic tests. Performing these tests safely has often been difficult, if not impossible, during the pandemic.
But advocates and lawyers note that the federal government has not significantly altered the rules governing special education: In most cases, students must be evaluated for IEPs upon a parent's request, and typically, the evaluations must start within 45 days of that request and be completed no more than 60 days later.
'Tons of students who need to be started on special-education plans just aren't,' said Elie Zwiebel, program director of Education First at the Colorado Juvenile Defender Center. "School districts are essentially renouncing their responsibility to do so." In California, the governor put a pause on special education timelines for testing that are required by law. Timelines were eventually reinstated, but now with new lockdowns and closings, dates and tests are on hold again.
If you are advocating on behalf of a student, be aware that despite federal guidelines that support timely assessment, there are schools and districts that may not be testing students at all.
Schools will generally accept outside testing, meaning results will be reviewed by IEP teams and other professionals at a school, but there are never any guarantees that all conclusions by outside reports will be accepted. That being said, most schools would like their students to be successful; if they aren't successful in the status quo situation, there will be motivation to add more supports to help students.
If you need more information about dyslexia, advocacy, and ways that dyslexia can impact different subjects, we highly recommend purchase of a Premium Dyslexic Advantage subscription which will also provide access to all back issues and premium posts, webinars, and videos. If you purchase a subscription for your student's teacher, they may be able to earn continuing education credits as they read.
Many outside professionals are also providing remote testing for dyslexia, so you may be even able to test from home. Some schools may accept the Neurolearning Dyslexia Screening App reports if you have an iPad, iPhone, Android touch device, or Kindle Fire to take it. Check with your teacher or school.