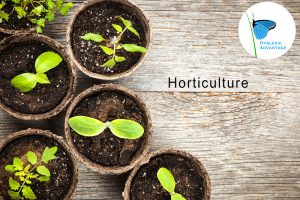 Karina Eide Scholarship Award Winner Christopher is a talented horticulturist who hails from the beautiful state of Oregon. From a professor who worked with him, "I found him to be one of the most diligent and conscientious students I have taught…he demonstrated maturity, persistence, and inquisitiveness in the classroom…Chris wants to develop his skills in horticulture to develop green spaces and community gardens in population centers. He wishes to involve young people in projects that will teach them practical skills in horticulture while developing a sense of pride and responsibility as they develop their own garden spaces."
Chris told us, " A personal strength that was hard for me to obtain was understanding my limitations and asking for help. I was stubborn on realizing I had a reading and writing problems, and I never ask for help from my teachers or peers. As I grew up, I begin to understand that I could ask for help from professor and friends. Asking for help is one of the hardest thing dyslexics have to do and knowing that your professors will help clarify and give more examples make you feel accepted…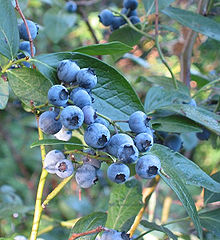 Learning how to spell scientific names, at first, seemed impossible, but I taught myself tricks. For example, spelling vaccinium corymbosum would be difficult for someone without dyslexia. One trick for me was to break the word down into pieces I could memorize. For example, vacc-in-ium cory-m-bosum and then I would write it ten times using those broken pieces thus memorizing the word. It was successful, yet challenging, for me. This entails spending at least double the amount of time as it would for a person without dyslexia but my education is worth it.
My long term goal is to be a horticulturist who grows plants in a nursery and runs a crew in Oregon. Finding horticulture, at a young age, was an outlet where I could build my self-esteem and self-efficacy. I hope to be able to inspire youth and young adults with dyslexia or learning issues, so they can understand that they can also be successful. Spelling does not come naturally to me, but I can follow directions, give it my all, and grow healthy plants. This field has shown me that, despite my difficulties, I can achieve a successful career.
To my dyslexic peers, never give up on your personal goals. Being persistent is one of the keys to achieving your goals. Never doubt yourself and remember that you are capable of achieving whatever you set your mind to."
Congratulations Christopher! Christopher's chosen field requires diverse abilities and strengths – hand-on abilities and problem solving, M Strengths for spatial planning, I-Strengths for understanding plants in every changing ecosystems, and D Strengths for how plants and environments will change over time.