You must be logged into your PREMIUM account to access the magazines on this page. If you're not a member, JOIN HERE.
** Our Premium Archives have thousands of pages of helpful articles, strategies, videos, and recordings. You must be logged into your Premium account to access Premium articles.

To open the magazine to Full Size, click on the 4-arrow button
at the bottom of the magazine. The escape button on your keyboard will return it to the smaller size. Other buttons allow you to zoom in on part of the text or adjust various display options. Clicking download will download a pdf copy to your computer so you can read it off line later or print on a home printer.
MARCH 2021 ISSUE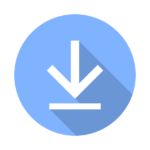 CLICK TO DOWNLOAD
Nonverbal Dyslexic Super Powers;
FREE Structured Literacy Resources;
Understanding Math with Diagrams;
Dyslexia College, and Computer Programming;
Technology;
Reading Fluency;
Not Giving Up on Foreign Language;
If you prefer reading our newsletter on the Joomag site, go here: https://joom.ag/BdpI
password:    beyondwords34
FEBRUARY 2021 Issue
To listen to Fernette's interview with historian Jim Clifford, click HERE or visit our Premium Podcast page HERE. He's listed under Historian Jim Clifford.
To read this issue on the Joomag platform: https://joom.ag/P9rC
Password: connecting23
Interconnected Learning
Dyslexia and Social Studies
Tip of the Tongue – What's That Word?
Answer Apps – Learning in Reverse
Daydreaming While Reading
Helping with Homework If You're Not a Math Wiz
JANUARY 2021 Issue
Understanding Processing Speed
Guiding Tortoises and Hares
Sneaky Ways to Get Kids Reading
Strong Emotional Responsiveness and Dyslexia
Emotional Resilience
Developing Spatial Intelligence
If you prefer to access this issue on Joomag, use this link: https://joom.ag/ufoC
Password: happier21
DECEMBER 2020 Issue
Falling in Love with Words
Writing Through Imitation
Multisensory Music Learning
Digital Flashcards and Manipulatives
Understanding Dividing Fractions
Organization for Creatives
How Do I Know If I Should Switch a Student's Curriculum?
NOVEMBER 2020 Issue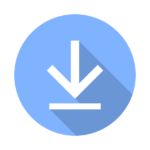 CLICK TO DOWNLOAD
Epic Fantasy Storytelling
Finding Mentors
How Schools May Try to Exit Students from SPED
How to Pass Algebra
Audio, visual, and Multisensory Features of Dyslexia
The Beginning of Dyslexia
OCTOBER 2020 Issue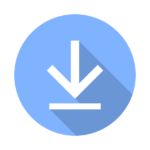 CLICK TO DOWNLOAD
Pandemic Prepper Max Brooks
Pandemic Gap Year
Making Sense of Math
Managing and not Micromanaging for Success
Dyslexia and Second Languages
How to Finish a Book
Helping Writing without Writing It Yourself
White Board Collaborations
SEPTEMBER 2020 Issue
Crisis Schooling: The Dyslexia Edition
Legendary Ocean Explorer Dr Bob Ballard
There's a Tutor for That!
Temperament & Learning
What About High School
Fractions and Word Problems
Free Resource for Grammar
If You Haven't Done This…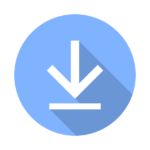 CLICK TO DOWNLOAD
AUGUST 2020 Issue
Pandemic Prep: Decision Making In the Midst of Uncertainty
The Writing Process
Tacking Email
Multisensory Science
Everyone a Maker
Math: Teaching Through Real World and Worked Examples