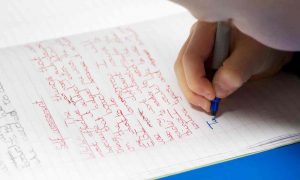 From The Guardian,
The British Dyslexia Association (BDA) said it has been inundated with calls from primary headteachers who are alarmed about the new system, which will require 10- and 11-year-olds to correctly spell more than 100 key words before they are judged to have reach expected educational standards. The system will come into effect for exams taking place this summer…
Russell Hobby, the general secretary of the headteachers' union, the NAHT, said: "We have significant concerns about the treatment of children with dyslexia: we are worried that there is a risk of discrimination. Schools are prevented from properly recognising the successes of dyslexic students in the way they can with other students."
Emily Gazzard, an English specialist at a north London primary, said the new system was "draconian, pedantic and stifles creativity 100%."
The problems, of course, are not confined to the United Kingdom. Although the incidence of dyslexia has been estimated to be from 15-20% of the population here in the U.S., over 2/3 are not formally identified and yet state testing ended 'modified' tests for students with disabilities in 2015.