Welcome to the Reading Lesson!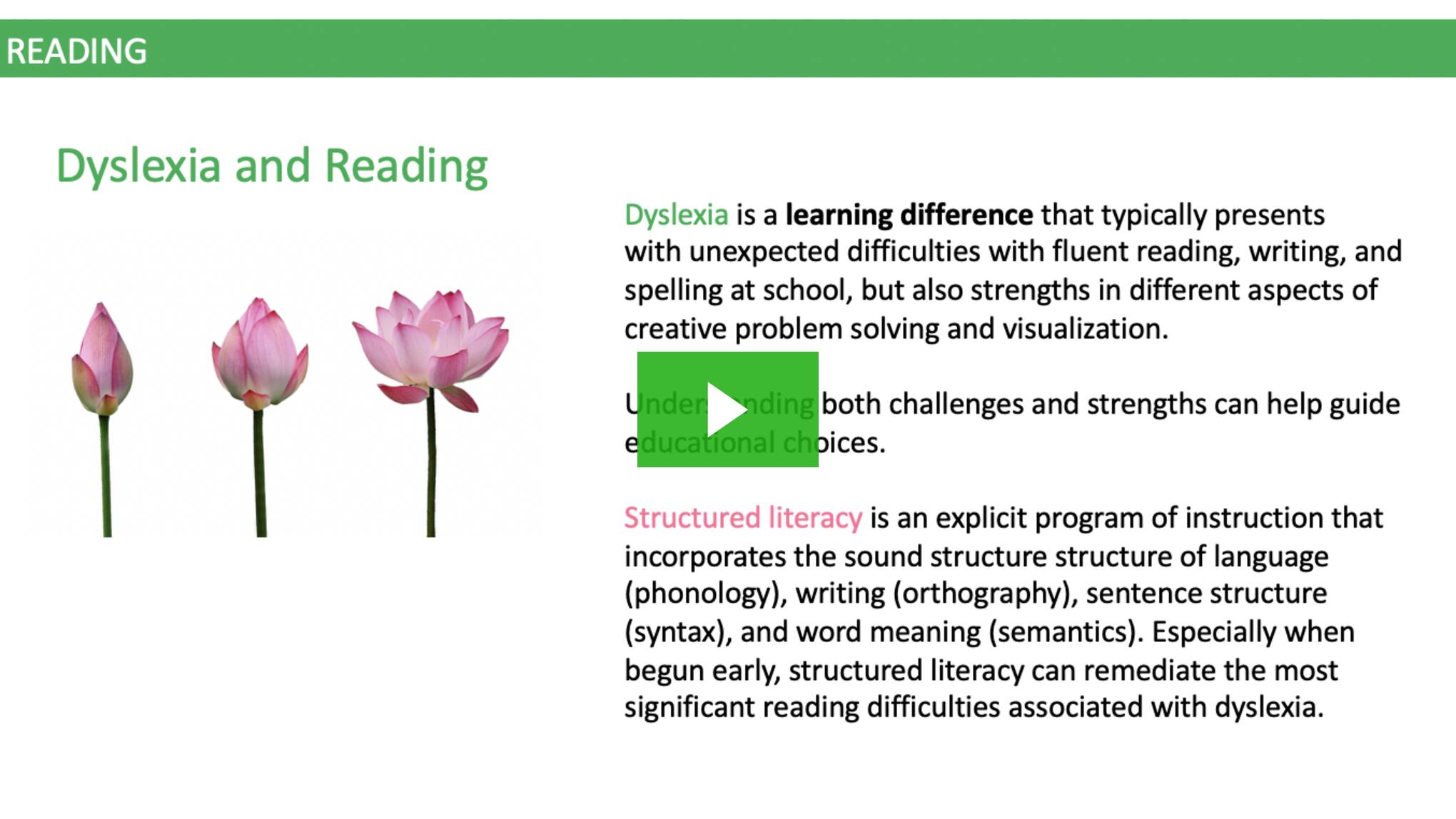 Below all the videos, I 'll put links to the resources mentioned in this talk!
Download slides from this presentation HERE.
Here's an example of a homeschool mom teaching an early structured literacy lesson using the curriculum All About Reading.
Here's a teacher describing some fun activites for repeated reading.
Here's what you might hear when you're listening to a student's repeated reading.
Here's an example of the online platform called Whizzimo. It's especially helpful for tutors, but if you have a family member who is located remotely, this can be helpful too – all the lessons and materials are loaded into the platform.
I recently spoke with Tom Guyer, adult dyslexic and CEO of Winsor Learning which produces the Sonday System. They have a great new online option that can be used parents working at home with their child or a grandparent or other family member or tutor working with a student remotely. The interface is clean and uncluttered and the Sonday System uses picture cues associated with sounds which distinguish it from some curricula and also some songs. A homeschooling parent can read off the screen and advance the displays that a student sees. There are placement tests and multiple levels within Sonday 1 and 2 which may help families with several dyslexic students.The curriculum is also available in paper format.  
If your student may be prone to visual overload or learn especially well by pictures, then Sonday may be good choice for you. Students with ADD, visual overload, or dyspraxia, may find moving around the tiles confusing or unhelpful for memory. The Sonday System is designed for straightforward use and does not require advanced training. There are video lessons and sound files and everything you need to teach the program. See below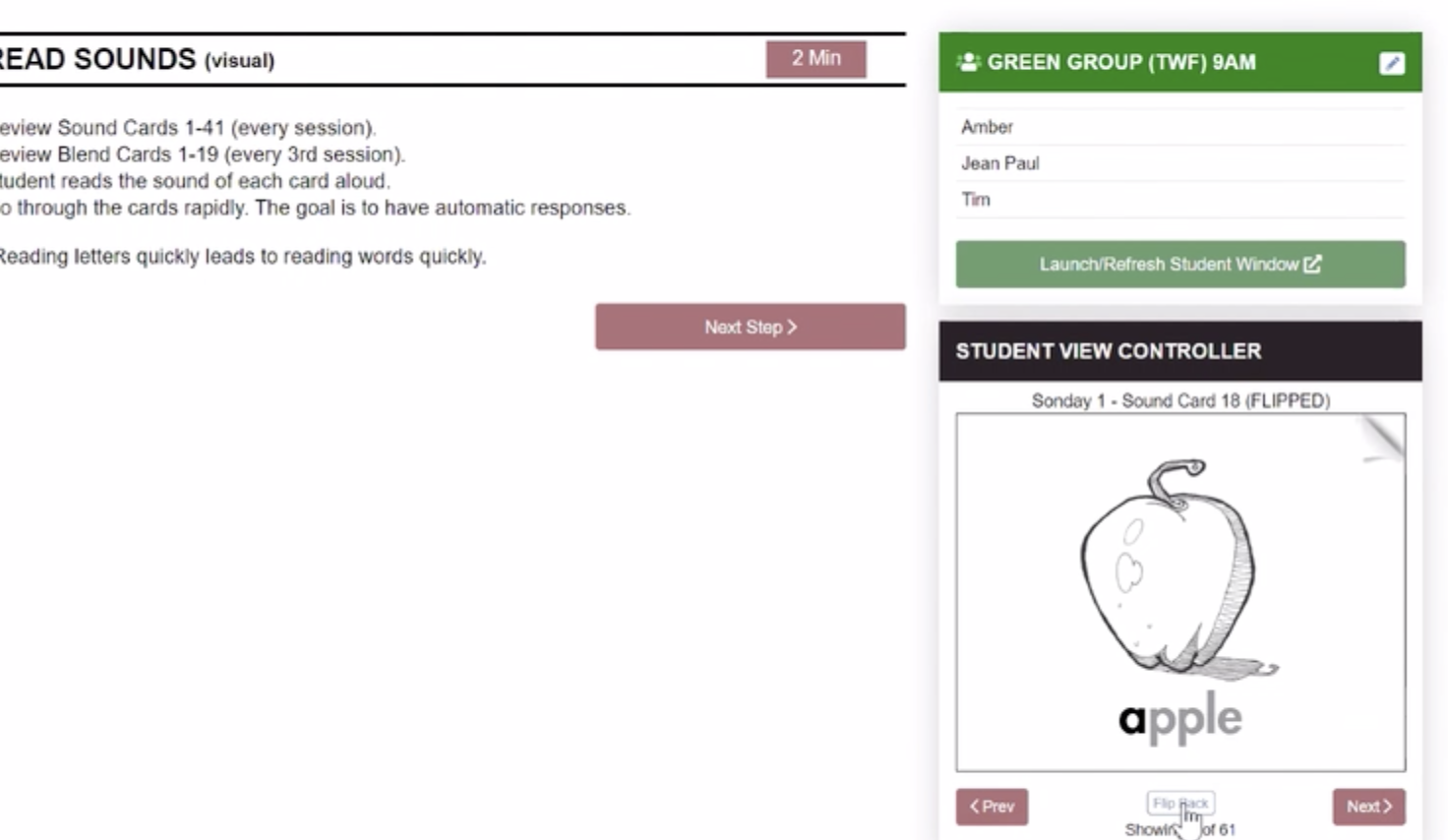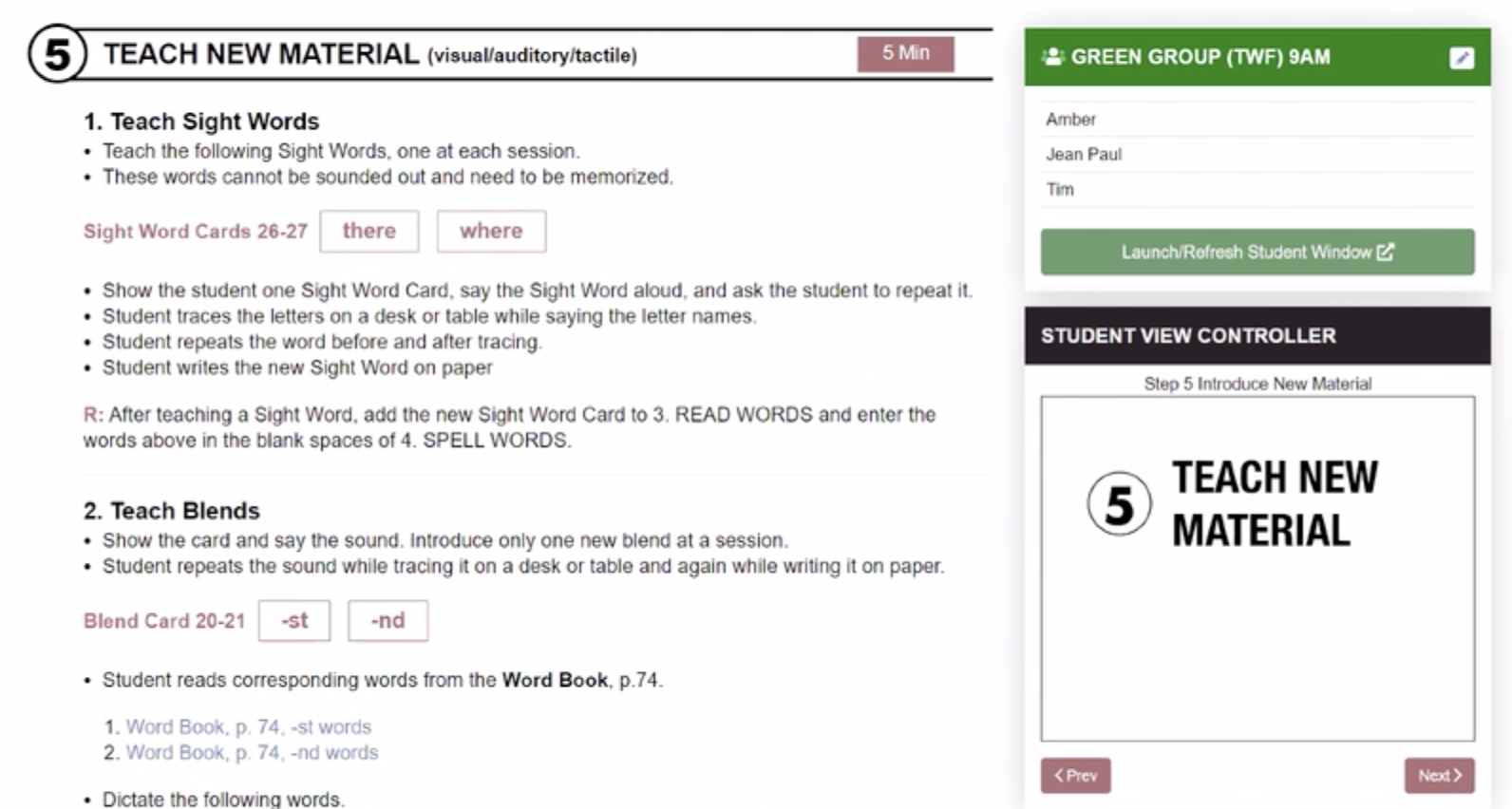 Here are the links for this lecture:
All About Learning / All About Reading 
Here is a helpful video about the phonograms in Logic of English. 
Here is a free app with phonograms: https://apps.apple.com/us/app/phonics-with-phonograms-by-logic-of-english/id604337610 
Barton Reading and Spelling
I contacted Susan Barton about resources for homeschoolers and she said that there is a homeschooling training DVD series that contains 6 hours of step-by-step instructions. It's also possible to watch all the instructions on streaming video. For teachers and tutors, there is a great remote tutoring option. There is a demo video on the site.
Lindamood Bell LIPS
LIPS is especially helpful for students with auditory processing difficulties. It does require a bit more training than other structured literacy programs, but there are tutors who tutor the program remotely.
Microsoft One Note Learning Tools. 
Internet Movie Script Database 
Headsprout. Learning A to Z. Raz-Kids 
Neurolearning.com Dyslexia Screening App – can qualify for free ebooks from Bookshare 
Wilson Reading System: https://www.wilsonlanguage.com/programs/wilson-reading-system/
CaptiVoice: https://www.captivoice.com/capti-site//