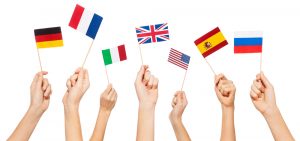 Are you fluent in another language? If so, we could use your help bringing the positive message of dyslexia to non-English speakers.
Here are the steps for translating videos on our Youtube Channel:
1. Go the video you want to contribute translations to.
2. Select the gear icon
3. Select Subtitles / CC > Add subtitles or CC.
4. Choose subtitles (for a language different from the video).
5. Select Title & Description. Enter your translation ( you can also select auto translate if you prefer – but best to double check the translation).
6. Click Submit.
Thank you!
Here are some of our most popular videos:
Feel free to check out others on Dyslexic Advantage at Youtube.
Huge thanks to volunteers who helped us with translations: Aimilia Kavvada (Greek), Ayumi Narita (Japanese), Rose Walker (English Close Captioning), Luis Bonmigo (Portuguese), Ruth R0zensztejn (Spanish).
Have we inadvertently left your name off? If so, please email Fernette at: [email protected]
If you prefer to read posts on this blog in another language, select "Reciteme" in the top left of this webpage. Then select the gray button with flags from different countries. Lastly, select the language you would like the site translated into.
You can turn off Reciteme in the top right of the webpage.