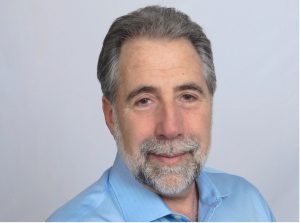 Congrats to Dyslexic Advantage member and supporter CEO Stan Gloss who through sheer grit and determination and dyslexic smarts went from being fired to successful CEO of a $3.6 million dollar bioinformatics company (Bioteam). Bioteam client list is impressive: Harvard University's Bauer Center for Genomics Research, Dana Farber Cancer Institute, and more recently Google Genomics for their work on Autism.
Forbes interviewed Stan yesterday to understand his path to success.
Excerpt:
"Adams: How did you cope with your dyslexia at that point?
Gloss: Because I couldn't read, I developed an ability to speak and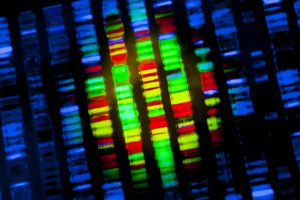 question and see the connections between things. When I'm doing sales, I can see what the client needs, which people on staff know something about that and make it all connect. My strategy at BioTeam was even though I wasn't an expert in computers and didn't understand the science, I figured out whom to talk to and I set up meetings with my experts. I'd sit there and let them talk.
Adams: How did you fund yourselves?
Gloss: We invested a total of $1,000 to incorporate our business in the state of Massachusetts. We had our own computers and cell phones.
Adams: How much revenue did you have the first year?
Gloss: We did $300,000. There were months we didn't get paid. I probably made $50,000 that first year.
Adams: How did you grow?
Gloss: In the second year we saw a pattern of customers asking us to do the same thing over and over again. My partner developed software to do it and that became our first product. We charged $4,995 to academic clients because for purchase under $5,000 they didn't need the dean to sign off on the purchase order. For commercial clients, we charged $24,995. That year our revenue was close to $750,000 and we grew from there as we developed new products."
Also from Stan: "We see things as systems. We see connections. I don't see things linearly. I see things as a series of dots and it's more of a map than a process. Business is a series of complex things. It's its own organism. Dyslexics have the ability to take incomplete data and derive meaning from it."
Stan is a great example of Dyslexic MIND strengths. He mentioned systems and interconnected thinking (I-strengths), but storytelling (N-strengths) is also very much part of what he does well because of his need to tell others about his company and products. Finally, D-strengths were necessary for recognizing opportunities both for himself and for his start-up and now in such an every-changing field as informatics.
Listen to Stan talk about some of his entrepreneurial experiences below in our Entrepreneur's panel at the Conference on Dyslexia and Innovation last year.  To learn more about the back story of Stan's company, read HERE.
Thanks, Stan for sharing the important message of Dyslexic Advantages in the workplace.